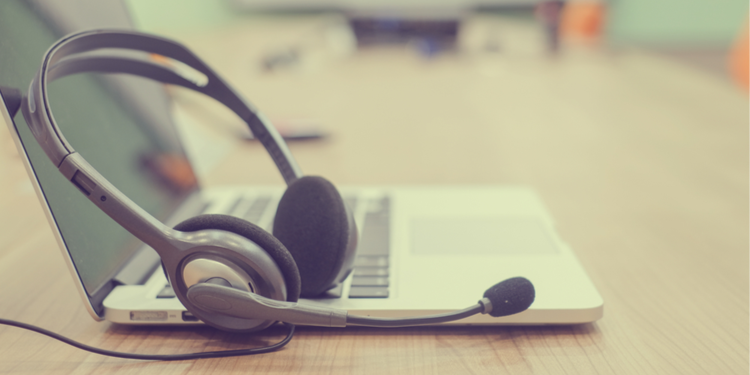 Writing blog posts has had to take a back seat this summer because we've been busy writing a new user guide which was released yesterday.
It's called the CogniDox Product Manager Guide. We already have a quite-comprehensive CogniDox User Guide, which is aimed at the general user; and a CogniDox Administrator Guide, which is for users in change of managing CogniDox.
That left a gap in the middle.
There's a raft of CogniDox features - publishing content to an Extranet, creating and using Document Holders, enabling Limited Access for a development partner, integration with CRM systems such as SugarCRM are some examples; that are too detailed for a general user guide and have little or nothing to do with the installation, configuration and management of CogniDox itself. These topics needed their own guide.
When we characterise CogniDox user personas, we use this table: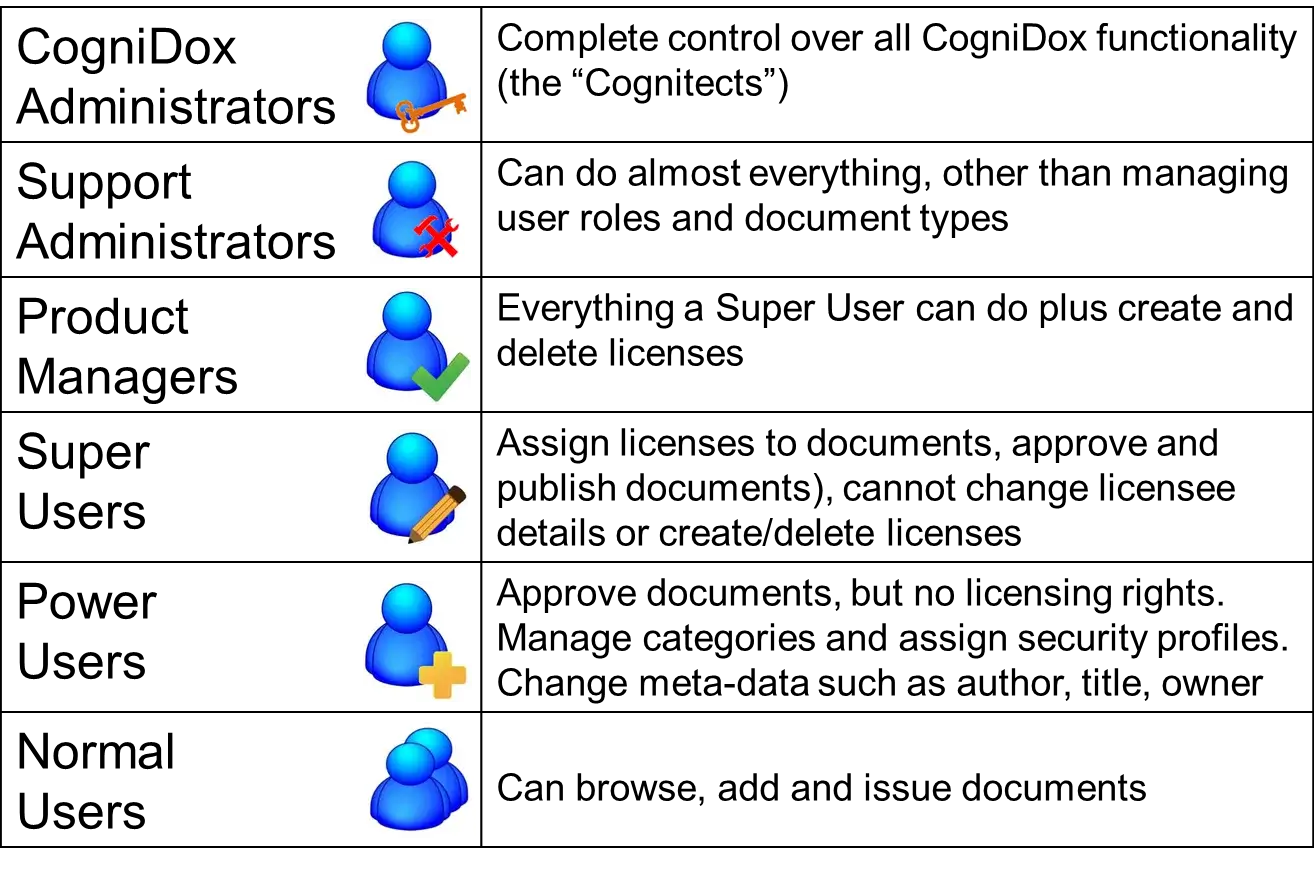 Although it looks like a straight hierarchy from normal user to "top" users, in fact the extra rights you can give users in CogniDox change along a couple of dimensions, not just one. For certain normal users are just expected to use the tool to browse documents and upload their own. The power user has an extra element of team management responsibility (approving documents) but also has a say in information layout because they can manage categories. In that sense they are accomplices to the CogniDox Administrators, who are the Über-authority on how information is organised. They tend to be helped by an IT team, who focus on how CogniDox is installed and other system maintenance concerns, but may or may not be interested in the information hierarchy. If that all sounds like a lot of people, don't be fooled. In smaller CogniDox companies it can be that one person does everything else apart from being a normal user. These are roles, not necessarily people.
So, one dimension is inward-looking and concerned with how company information is organised, ensuring that it is easy to find, and that project teams can work together better with the support of CogniDox as a collaboration tool.
Another dimension is evident when CogniDox is used for external content publishing. This can range from publishing an article to a publicly visible Blog all the way to full product releases where content is made available for customers to download on a self-service model. This raises issues of entitlement and authentication, because not all customers may be entitled to see the same content, and one needs to make sure it is the customer that is actually doing the download.
That's where the Product Manager role in CogniDox comes in. They are the people who know all the details at the interface where Product meets Customer. They know what customers are entitled to see and they know (via help desk support tickets) what problems the customers may be having. This guide was written for them.
Starting the guide I asked two questions: What does a Product Manager do? What software tools does she use to help her do this? After a decade of reading web articles and books on this topic I thought these questions were basic. It surprised me that they turned out not to be, and the resources I'd been using (such as the Pragmatic Marketing Framework) were less useful than I'd predicted them to be.
It's a topic that I'd like to revisit in the future. This article is just about making the announcement that the Guide is available.
If you have a CogniDox subscription you can get the plug-in from the support site:
VI-402317-TC (issue 4) - CogniDox Product Manager Guide

https://support.cognidox.com/cognidox/view/VI-402317-TC