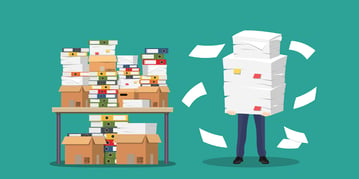 Knowledge management and effective document collaboration is critical for R&D companies, and CogniDox is the ideal proven solution for the Semiconductor, Consumer Electronics and Embedded Systems sector. It enables you to maintain an easy-to-use, web-based document repository for all your projects.
Our state-of-the-art enterprise search facility based on Lucene/Solr will save you time and help you see what others have contributed. Design reviews are easier to manage with our configurable review and approval workflow process. A document control procedure based on CogniDox satisfies Quality accreditation requirements such as ISO 9001 and ISO 13485.
We offer plug-ins for tools such as CVS, Subversion and Perforce SCM to improve Product release management. Our plug-ins for SugarCRM and Salesforce enable end-to-end management of customers from Prospect to Licensee, and our "instant Extranet" web template offers a quick and effective way to support customer downloads and problem tracking.
Last but not least, our commercial open source business model gives peace of mind that you won't be locked-in to proprietary formats and makes the cost of our solution affordable for even startups and small companies.
See what some of our current customers have to say about us here: https://www.cognidox.com/customer-success-cognidox-lean-document-management-system