High-tech product development is difficult enough due to complex technology, market and competitor factors. The smart high-tech companies lower their risk by investing in process, methodologies and tools to improve their chances.
Product development lifecycle support
Cognidox supports your full product development lifecycle. It can be integrated with a range of product development tools. This approach offers:
standardised product development structures, requirements and approvals
the removal of silos between development teams
full traceability of decision making processes when carrying out post-mortems – aiding continuous improvement
scriptable command line client to enable hooks into source control tools
use of SOAP APIs to perform actions programmatically
automate the release of software and release notes into a single document for review and approval
manage complex files such as PCB layouts, CAD drawings, training videos and more
Cognidox can act as your product lifecycle management (PLM) system when combined with software development tools and/or CAD systems. Or it can sit alongside your PLM system, providing document management, project management and approval/review functionality.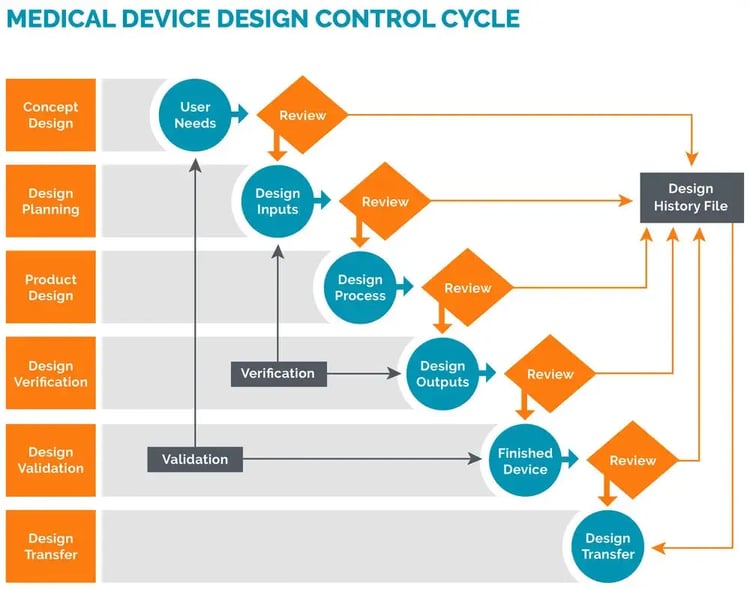 Cognidox allows the quick set up of structures for a new development project. With it you can:
establish project categories
import standard template documents - ensuring naming conventions are followed
set up who needs to review and approve the required documents in each Holder for each phase
allow a single document to reside in multiple locations, preventing undesired document duplication (e.g. a product manual or base code)
Effective gate control
Gates provide a point during the development process where an assessment of the quality or completeness of a phase is undertaken.
Cognidox uses "Document Holders" to create a set of linked documents that can form gate requirements for approval. The Document Holder is a controlled document that can't be approved until all the documents that are contained within it are approved as well.
This offers a great way for senior management to have final say on whether a product development moves onto the next phase.
You are able to create project overviews that can be viewed in a web browser by converting spreadsheets with links to project documents. These can then be incorporated into the Business Management System KPIs.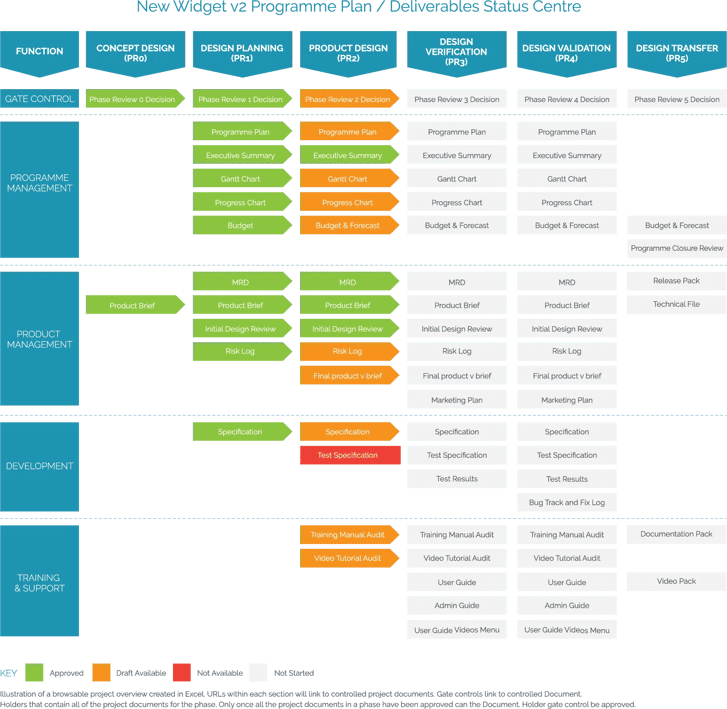 Security and release management
In high tech product development, you need to control your IP to be in control of your business. Cognidox allows you to control the release of sensitive IP to customers, suppliers and internally.
Our Lean DMS provides you with the ability to create a branded extranet with a full licensing engine, giving you:
granular access and dedicated partner login
a secure way to share controlled info with customers, suppliers, etc.
a way to easily monitor which of your licensee's users have downloaded content