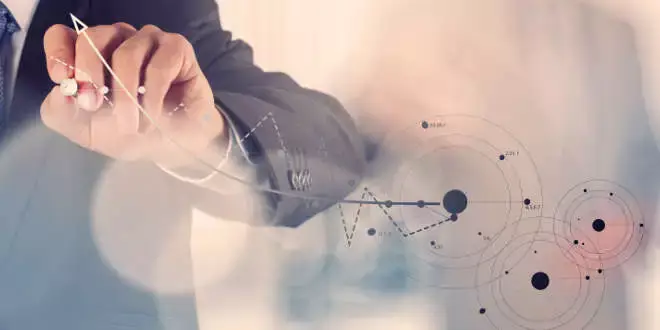 When gaining a quality badge is the primary objective, there is a temptation to just think about meeting the minimal requirements. When ISO 9001:2008 was prime, it was common to read that "only" six procedures were mandatory. With the forthcoming 9001:2015 version, it looks likely there will be no specific requirements for documented procedures and records. There is a new requirement for "documented information" which may be more flexible but it is unlikely to result in any less documentation required. But people still debate it as if it were a "let-off" or concession not to do something.
Somehow this urge to do just the minimum seems to miss the point completely. If a company is pursuing a quality certification, then the majority of costs are going to be on internal staffing, external advisors, and the audit process. Not to mention the hidden costs of any change management. Skimping on the number of procedures that are analyzed and documented is going to save maybe 2-3% on the overall cost. It may even turn out to be a false economy if it makes the audit process more protracted or uncertain.
It certainly has a lost opportunity cost. The reality is that many workplace processes are random and disorganized, and this is the chance to remedy that.
The Quality Management System (QMS) and its processes, documentation, and records offers the best chance to create understanding about how the company works. It's a chance to look at the way things are done and improve them where necessary. It's a chance for staff to go from "I have no idea what to do next" to "It's easy, just follow the steps".
One element in ISO/DIS 9001:2015 that is worth closer examination is Annex B (Informative) - Quality management principles. It's an update by the technical committee (TC176) of the 8 principles defined in ISO 9000:2005, Quality management systems - Fundamentals and vocabulary. These are the principles on which the quality management system standards of the ISO 9000 series are based. One outcome of the update is that there are now only 7 principles.
These principles can help us in determining what is important in a QMS.
The seven principles in Annex B are:
QMP 1 - Customer Focus
QMP 2 - Leadership
QMP 3 - Engagement of People
QMP 4 - Process Approach
QMP 5 - Improvement
QMP 6 - Evidence-based Decision Making
QMP 7 - Relationship Management
It could be further argued that these principles illustrate why a graphical QMS is superior to the alternatives. In particular, 5 of these principles can justify that claim.
QMP 4 - Process Approach
This is an amalgamation of two original principles - the Process Approach and the System Approach to Management. The rationale behind the principle is that the best way for an organization to optimize its performance is by understanding and managing its activities as interrelated processes. The priority is to analyze how work gets done in the organization. The gQMS puts processes and procedures at the centre of its approach, and so is very in-line with this principle. The use of hyperlinks between processes is a natural way to understand and navigate inter-process relationships.
QMP 5 - Improvement
Formerly known as continual improvement, the rationale behind this principle is that there is always room for improvement and changes in internal and external conditions make it necessary to be responsive to change. In the gQMS, processes are continually reviewed, improved and re-approved for use. It can enable a Lean and Agile approach to processes - looking for ways to minimize overhead / waste and to streamline or automate processes where possible. It is the epitome of continual improvement.
QMP 3 - Engagement of People
The rationale behind this principle it is important to involve all people at all levels and to respect their contribution. They are the ones most competent in the processes, and it is important that they can capture their knowledge of how things work without any need to learn complex new tools, modelling techniques, or notations. Therefore, gQMS documents should be contributed by anybody in the organization, and created using familiar tools.
QMP 2 - Leadership
The rationale behind this principle is that a unity of purpose and direction in the organization is established by leaders at all levels creating the conditions for achieving the quality objectives of the organization. One way of proving that might be to sanction and build an expensive Intranet project. However, a gQMS shows management commitment without the significant cost of such a web project. It's well within the means of a company of any size.
QMP 1 - Customer Focus
The rationale behind this principle is that the primary focus of quality management is to meet customer requirements and to strive to exceed customer expectations. Whenever there is a debate about which processes should take priority for analysis, customer-centricity is the decider. A gQMS links the organization's quality objectives to customer needs and expectations. Looking at customer interactions as interrelated processes maximizes the opportunities to spot weaknesses and opportunities for improvement. When these are found, it should require a change to just that affected process and not the entire gQMS.
An argument could also be made for the remaining two principles and their role in a gQMS, but perhaps that would be too much of a stretch.
It's sufficient that a gQMS approach is underpinned by no less than 5 of the 7 quality management principles, and that a graphical QMS out-performs any alternative.