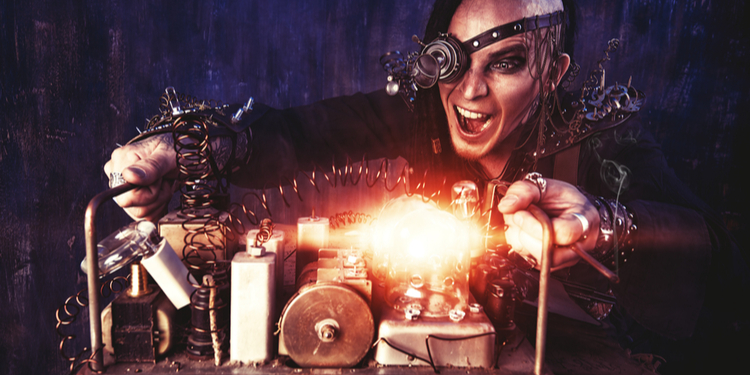 SMEs creating a digital Quality Management System (QMS) will often reach for the most familiar tools to build out their solution quickly and efficiently. Using the Microsoft suite of software may seem like the cheapest and most straightforward option, but can it work?
What does a Microsoft Quality Management System look like?
DIY Microsoft QMS solutions range from using a mix of Excel and Word, to taking a more structured OneDrive for Business approach. Alternatively, you can embark on a full-blown SharePoint project, or use one of the most extensive Microsoft 365 business packages to build out all the governance workflows required by various standards and regulations. But can they really deliver on complex quality challenges in a way that makes commercial sense for an SME?
Can you just use Excel, Word, Outlook and a shared drive?
The most basic DIY solution. Those starting work creating a digital quality management system for their business will often begin managing their documentation using this kind of approach:
Documenting required processes and procedures using Word or PPT.
Filing them in shared folders accessible to the whole business.
Using Outlook to email and gather feedback from colleagues.
Collating any required changes through tracked changes.
Locking documents for editing.
Curating the system using an Excel sheet with descriptions and links to each document.
Managing dates for required reviews via Excel.
The limitations here are obvious:
It's difficult to manage and control the multiple drafts of documents that spring up as you iterate towards final versions of each document.
It's easy to miss vital feedback when many people are contributing to a shared Word document.
You can end up with an Excel sheet full of broken links as files are moved around and names changed over time.
Managing a process of mandatory reviews from a column of dates in an Excel sheet will definitely prove challenging.
Should you use OneDrive for Business?
OneDrive For Business is Microsoft's commercial file-sharing and collaboration offering, which competes with the likes of Dropbox and Box for the business dollar. It's a better option for a QMS than stitching together a solution with only the standard MS Office tools, but still not perfect.
OneDrive is good for seamlessly sharing files with multiple colleagues across different devices and on the move.
OneDrive can help you set up a controlled and searchable system of files to document your SOPs and other quality processes.
Administrators and users with privileges can restrict and control access to that content within teams and organisations.
OneDrive can share real-time notifications telling selected individuals whenever a file is viewed or edited.
Documents in OneDrive do have a version history showing who has created or modified them and when - but this may not be enough for future auditors.
Basic workflows can be set up in OneDrive so that documents can be reviewed and approved in a particular, repeatable order.
Clearly, many of these features would be useful (and are a fundamental requirement) for a Quality Management System. But when you compare them to quality requirements specified by ISO or demanded by a regulator (like the FDA) the controls over documentation that OneDrive offers begin to seem pretty weak.
Here, for example, is the FDA's requirements for a change control procedure:
"Document changes. Changes to documents shall be reviewed and approved by an individual(s) in the same function or organization that performed the original review and approval, unless specifically designated otherwise. Approved changes shall be communicated to the appropriate personnel in a timely manner. Each manufacturer shall maintain records of changes to documents. Change records shall include a description of the change, identification of the affected documents, the signature of the approving individual(s), the approval date, and when the change becomes effective."
Workflows in OneDrive can be set up that cover some of these requirements, but not all. And when it comes to integrating unforgeable digital signatures that can be associated with specific individuals, it would require a lot of workarounds to bring OneDrive up to scratch.
Should you use SharePoint?
If OneDrive (or an equivalent file-sharing product) is not powerful enough to answer your quality management needs, teams often turn to SharePoint as the ultimate DIY solution.
It's true that SharePoint can be built out to meet the specific quality management requirements that are found in ISO 9001 or ISO 13485.
You can create bespoke repositories for quality documentation where documents of all types can be stored and locked down for editing with a version history attached to each file.
You can manage and control a hierarchy of access to documentation.
Customisable metadata can help you build an indexed, searchable database.
Complex, bespoke workflows can be created to meet specific regulatory demands.
You can automate annual/periodic reviews of SOP documents.
Digital signatures and a variety of other features can be integrated into workflows exactly as required.
Still, if you go down this route, there's a huge amount of work to do and associated costs. You'll likely need a consultant to come in and configure the system. You'll also need to pay for enough seats in the software and, probably, a full-time staff member to troubleshoot and maintain the system once it's up and running.
In fact, the question that dogs many development houses as they grapple with the ongoing maintenance of their SharePoint solution is often:
'Why are we getting distracted delivering a bespoke, digital QMS when we should be delivering our product?'
Should you use Microsoft 365 for Business to build your QMS?
The more complete MS enterprise solutions come in different flavours depending on your business size and budget. For example, The Microsoft 365 E3 package combines 'core security and compliance capabilities" with full and integrated access to its product suite, including:
Excel
Word
OneNote
PowerPoint
Teams
Outlook
Sharepoint
As a connected solution, they can make collaboration much more seamless, with everyone in the business using the various apps to communicate and work together on various types of shared documents - keeping them together and accessible for auditing purposes through one portal.
At the same time, integrated messaging and video conferencing facilities can keep everyone on the same page throughout a long and complex process.
When it comes to compliance, the package also promises "no code" workflow creation through access to the latest visual building tools. The MS website states you can:
"Automate business processes with Microsoft PowerApps and Microsoft Flow built right into your SharePoint list or library."
But the problems of building out more complex and sector-specific compliance workflows and tweaking them to your business needs remains. For example, it will require considerable time, money, and skilled resource to create a complete solution for medical device developers using these tools. The Microsoft 365 GxP Guidelines run for over 100 pages!
What's more, access to these solutions can cost in excess of £22 per month per user (payable annually) and you might end up having to pay more to access compliance features in the E5 package, anyway.
What seems like a good solution to bring an entire business together using familiar and accessible software can end up being a massive and expensive IT project.
The problem with Microsoft
It's understandable that companies will gravitate towards software that seems 'low cost' or 'no cost' when they're starting out. But in complex, highly technical projects where new documentation and processes are being continually introduced and updated, it's very easy for a homegrown digital QMS to become unwieldy and difficult to manage. And when it comes to enabling audits or publishing required assemblies of documentation (like a medical device Design History File) a DIY solution can really struggle.
It's also understandable that many smaller businesses try to avoid the financial outlay and disruption of installing a proprietary quality management system that a big tech or pharma company might use.
What's the alternative?
Modern, cloud-based QMS software developed with SMEs in mind can help you build out robust document management and workflow solutions robust quickly and easily. These operate as secure 'digital frameworks' in which you can build up, iterate, and index key quality documents, all subject to the highest standard of version control.
Most importantly, they are designed to become the secure, yet accessible heart of your operations, making quality simply 'the way you do things' and your processes easily auditable by regulators. Crucially, they can deliver scalable and robust Quality Management in a highly cost-effective way.
It's certainly worth exploring your options before you crack open the Microsoft toolbox.

Blog post updated on 24/04/2023