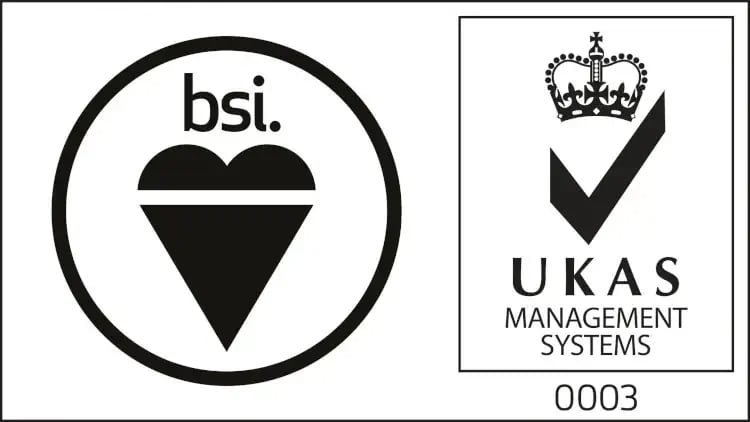 Cambridge, UK, 22 May 2020: Cognidox, a leading provider of document management solutions for the high-tech, medical devices, and life sciences industries, is pleased to announce that they have achieved ISO 9001 and ISO 27001 certifications after inspections by the BSI (British Standards Institution).
Cognidox gains ISO 9001
ISO 9001 is the internationally recognised standard for Quality Management Systems (QMS). It is used around the world to certify an organisation's ability to take a process-based approach to meeting customer requirements and regulatory standards.
Joe Byrne, CEO of Cognidox said:
"The document and graphical quality management tools that we have developed over the years helped us prepare for our ISO 9001 audit with confidence. It facilitated their inspections seamlessly and efficiently. Obtaining ISO 9001 means not only that our QMS has met the required standards, but in many cases it has exceeded them. It really demonstrates our commitment to continual improvement as we further develop the tools that will help others streamline their businesses and obtain ISO 9001 for themselves."
Cognidox gains ISO 27001
ISO 27001 identifies requirements and specifications for a comprehensive Information Security Management System (ISMS).
The standard considers not only IT but looks across the entire business operation, including its people, processes and technology to assure its risk management processes and information security are always of the highest standard.
To achieve the certification, Cognidox was validated by the independent audit firm, BSI. As part of this audit, Cognidox had to meet rigorous assessment criteria and demonstrate it has a systematic and ongoing approach to mitigating information security risks affecting the confidentiality, integrity, and availability of company and customer data.
Joe Byrne echoes the importance of adhering to the most stringent standards of data governance for the clients Cognidox deals with:
"Operating in the life sciences industry where the data we are required to store can be highly sensitive - as well as the high tech sector where IP security is of the utmost importance - Cognidox understands that all our clients require us to have a robust and proven security programme for the treatment of their confidential information. The ISO 27001 certification reinforces our obligation to uphold the highest standard of security and transparency in all our security practices and controls."
How the Cognidox gBMS helped in the rapid implementation of ISO 9001 and ISO 27001
Tom Gaskell, the Cognidox Quality Specialist who set up the Cognidox Graphical Business Management System (gBMS) commented:
"The Cognidox platform was central to our effective and rapid implementation of both standards. It takes all the documents, diagrams, forms, templates, and supporting information that make up our quality system and delivers them seamlessly to our staff and associates via its own built-in, easy-to-use Intranet. No web design or HTML coding is required to design or modify the system, which has left us free to focus on making the content right for our business and useful for our colleagues. The external auditors were impressed by the high levels of functionality – combined with simplicity and ease of use – that the gBMS offered"
All this demonstrates the strength of Cognidox's technology and approach to compliance.
Both certifications speak to Cognidox's ongoing commitment to rigour, quality management and control in its approach to documentation and data security.
The company's aim is to ensure their customers achieve the same level of control and rigour, obtaining regulatory compliance more easily, and bringing greater commercial efficiencies to their operations.
About Cognidox
Cognidox is a leading provider of document management and web portal software for the high-tech product development sector. Founded in 2008 by Vittal Aithal and Paul Walsh it is based in Cambridge, UK.
It provides highly-integrated support for system engineering workflows and the product lifecycle. Plug-ins are provided for CMS products, software SCM tools, EDA tools, CRM systems, CAD tools and Help Desk applications. Cognidox's "instant Extranet" solution enables companies to add a secure self-service customer portal onto their public web sites.
Cognidox started life as "Doxbox" – an in-house tool for fabless semiconductor company Virata. The goal was to make product development better by breaking down barriers between teams and making peer reviews much easier to do. Today, it has customers in over a dozen industry sectors, and its lean DMS supports its customer base in creating efficient, sustainable and compliant product development processes.
To find out more about Cognidox document management software, visit its website: https://www.cognidox.com/
For more information:
Joe Byrne
Cognidox
+44 (0)1223 911080