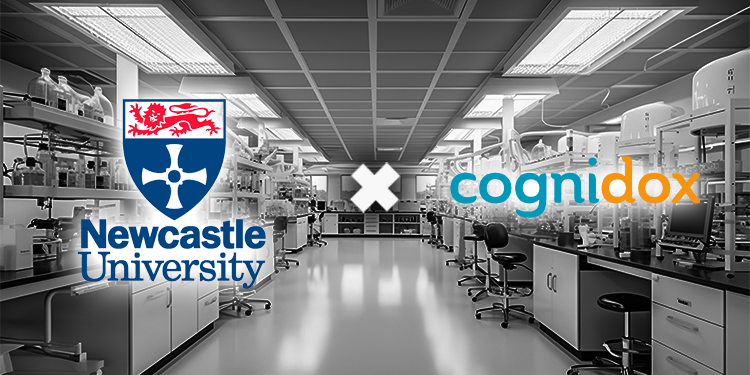 Clinical research demands strict GCP (Good Clinical Practice) compliance. But many institutions stuck with outdated, paper-based systems are struggling to digitise efficiently and meet the regulations.
This case study tells the story of how the Newcastle Cancer Centre Pharmacology Group (NCCPG) managed their digital transformation differently with Cognidox.
The NCCPG story at a glance
The challenge:
Clunky paper-based document management
Remote working and the need for wet ink signatures
Non-GCP-compliant IT systems
The Solution: Cognidox offered a flexible 'no-code' document control solution for electronic trial files, laboratory notebooks, forms and SOPs - compliant with MHRA guidelines and FDA CFR part 11.
Cognidox in action: NCCPG used Cognidox to speed up patient registration, enhance data management, and impose end-to-end document control.
Results: Cognidox accelerated clinical trial management, streamlined risk management and offered full, digital auditing capabilities - at a fraction of the cost of traditional clinical trial software.
How Cognidox supports clinical trials:
Cognidox offers a user-friendly, web-based platform that centralises documentation, ensuring organised, efficient management and global accessibility. It prioritises security and compliance with features like unique user sign-ons and FDA compliant e-signatures, mitigating data integrity risks. The system's customisable structures and efficient document handling streamline processes, while robust document control and private workspaces facilitate secure, compliant collaboration. Cognidox effectively manages complex trials from registration to approval in line with MHRA requirements. The platform provides configurable online forms and organised email storage, making it a comprehensive, efficient, and secure choice for clinical trial documentation management.
Background
In 2021, the Newcastle Cancer Centre Pharmacology Group (NCCPG) were looking to simplify their workflows and improve clinical trials processes whilst still fulfilling their regulatory requirements with clinical trials.
The team had faced a number of pressures as they worked out how to bring their clinical research documentation into one digital hub:
A cyber-attack in 2020 had compromised access to internal electronic systems, making them inaccessible.
Existing IT could not support FDA and MHRA compliant digitisation.
Post-Covid hybrid working was slowing down approval processes.
Automation was needed to rationalise the way they worked.
Most eTMF (Electronic Trial Masterfile) solutions were expensive and inflexible.
In the clinical trial world, if it isn't documented, it didn't happen. In a paper-based system, you have to keep every single piece of paper - every email that's come in has to be printed. Our Trial Master Files were typically 50 or more lever arch files long."
Julie Errington, Clinical Trials Analyst/Coordinator, NCCPG
Cognidox offered a practical and flexible solution
The NCCPG needed a system they could use as an:
Electronic Trial Master File/Investigator Site File.
Electronic laboratory notebook.
Document control system (for all controlled forms and SOP's).
A demo of the Cognidox eQMS instantly showed the team how it could be used to digitise documentation and meet regulatory requirements.
Crucially, it offered a robust framework for compliance that could be both flexible and bespoke. It promised to accelerate their process and prepare them for future digital audits.
Cognidox's 'no code' approach - made configuration simple
Using the platform, , NCCPG staff could easily customise forms, create the file structures and impose document controls that could meet GCP guidelines. They quickly digitised their:
Electronic lab books
Case Report Forms (CRF)
Accountability logs
Risk assessments
Equipment calibration
COSHH forms
Training forms
Instrument logs
Clinical trial data
We've been able to configure Cognidox in a way that works for us."
Lulu Cvetkovic, Quality Assurance Manager, NCCPG

How NCCPG used Cognidox to manage clinical trials
1. Completion of clinical trial data by remote data entry
Registering patients for clinical trials with paper forms can be time-consuming and laborious.
Managing and sharing data without the right digital tools risks losing information and compromising security.
Cognidox was used to structure and manage complex clinical trial documentation - using bespoke forms and workflows to capture required data.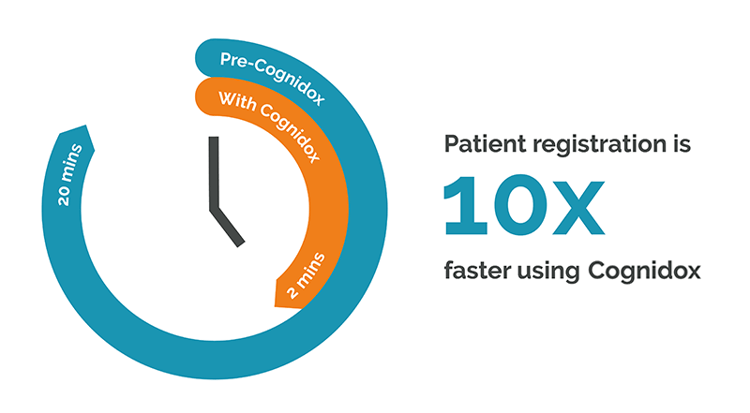 2. Ensuring GDPR Compliance through Data Segregation.
The team run trials across multiple locations throughout the UK, with separate and secure log-ins for each user and private work spaces for each site to complete forms and make other submissions. Each location has its own private digital workspace so data cannot be misfiled or viewed by anyone outside of the workspace.
3. Document organisation (including electronic Trial master files/Investigator Site files)
Cognidox's sub-categories store all data securely - and make it easy to organise, review and systematically approve.
4. Document approval and authorisation
Cognidox handles all the e-signature authentication protocols and 'manifests' required for FDA 21 CFR Part 11 and MHRA approval. This makes managing multiple approvals for clinical trial documentation simple:
We used to have to wait for a clinician to be present to sign off forms, whereas now everything's just done with the workflows within Cognidox. Signatures are electronic rather than having to have wet ink signatures. We can get documents signed off in minutes rather than days."
Julie Errington, Clinical Trials Analyst/Coordinator, NCCPG

5. Automated document control and audit trail
Powerful document control tools accelerate NCCPG lab work and mitigates the risks of errors in document handling:
With Cognidox's workflows, you can send documents out for review, request comments, and have all that tracked within the system. You can see documents side by side, to understand what changes have been made."
Julie Errington, Clinical Trials Analyst/Coordinator, NCCPG
6. Standardising document nomenclature
Recommended titles within Cognidox allow automated file naming to ensure documents cannot be lost or misfiled.
7. Access control and security
Permissions hierarchy prevents unauthorised editing and sharing.
8. Data integrity
Cognidox ticks all the boxes for GCP and ALCOA++ (ensuring lab data is Attributable, Legible, Contemporaneous, Original, Accurate, Complete, Consistent, Enduring and Traceable).
From a GCP perspective every document has a full audit trail that is updated in real time. You can always see what changes were made by whom. It gives you peace of mind that nothing can be changed without authorisation and audit trail - and auditors can see the complete history of your decision making as it happened".
Julie Errington, Clinical Trials Analyst/Coordinator, NCCPG
9. Paper free auditing and direct access
All documentation and data are structured and indexed in a single, digital hub. Cognidox is integrated with Office and Outlook, ensuring email exchanges are part of every audit trail.
This has made internal and external auditing much more straightforward. Inspectors/auditors can be given limited access to information from Electronic Lab Books, maintenance records, and clinical trial data through the secure, Cognidox interface.
Inspectors/auditors can see what was approved, by whom and when, across clinical trials that can take years to complete.
Cognidox helped the NCCPG control their laboratory documentation and manage clinical trials in a much more efficient way. It has saved them huge amounts of time, resource and paper filing while cutting the risk of non-compliance.
The team didn't need to access expensive and inflexible clinical trial software to meet GCP guidelines and MHRA requirements. Instead, they have managed to configure a robust digital system that exactly meets their GCP needs in a highly targeted and cost-effective way.