"A Business Management System is a set of tools for planning and implementing policies, practices, guidelines, processes and procedures that are used in the development, deployment and execution of business plans and strategies and all associated management activities."
Black's Law Dictionary, 2nd Ed.
Business Management Systems (BMS) are great in theory. They offer you the tools and strategies to document your business processes and define the way you work. They are a standard method to achieve consistency and quality in everything you do.
But what if no one ever uses the tools you have adopted or the documents you create with them? What if they can't be accessed easily, or they're too complex or detailed to be useful as part of your everyday business? What if a system is created at vast expense and never referred to again?
After all, a Business Management System is only valuable if it is easy to use, helpful and recognisable as 'the way your company does things'.
The aim of a BMS should be to place your business processes front and centre in the mind of your workforce.
It should be the Quality System that ensures everyone in your company sees how you do things and why. It should be the way you demonstrate your commitment to the values embodied in ISO 9001 and many other standards
It shouldn't be a folder of static documents hidden away and never looked at again, rather it should be the dynamic core of your company.
That's where a graphical approach to Business Management comes in.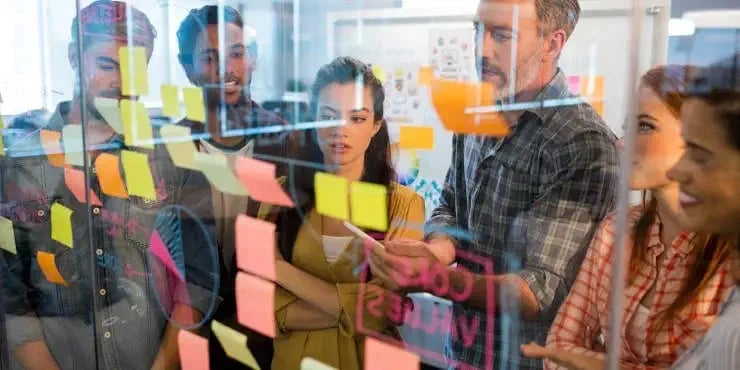 This guide will explain why and how you should set about documenting your business processes and procedures in graphical form, making them the beating heart of your operation.
It will explore how a graphical approach can help bring your company's entire Quality System 'to life', facilitating continuous improvement and giving your business that elusive competitive advantage.