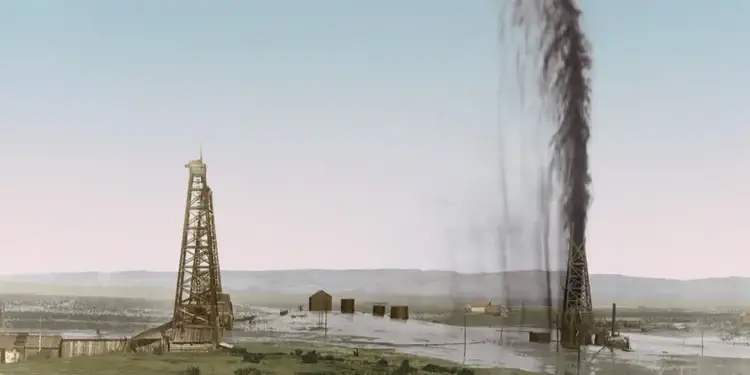 Research shows one of the key challenges for life science companies is balancing the need for rapid innovation with the need to control increasing commercial and regulatory risk.
As this quote from Deloitte's Risk Intelligence magazine makes clear in the world of life science, the rewards awaiting developers and researchers who make the right breakthroughs can be immense. But the chance of encountering dead ends and more perilous forms of failure, are ever-present.
According to Deloitte, life science companies are like 'wildcatters' prospecting for oil:
"Both take great monetary risks in pursuit of uncertain rewards. Each industry grapples with heavy upfront investment and long lead times in their revenue cycles. Each faces the ever-present threat that they will drill a "dry hole." And each holds the enticing prospect of discovering a "gusher" that makes it all worthwhile."
Companies have the urgent need to keep prospecting for new solutions (and a growing range of opportunities and technologies to do so). But they can be outpaced by technological change, the pressures of hyper-competition and tightening regulatory demands.
5 challenges shaping life science businesses today
In order to meet deadlines and business targets companies need to speed up product development pipelines. To do this, they need to increase collaboration through alliances, joint ventures, in-licensing, and other strategies. These can provide access to much-needed products and technology and increase speed to market. But working with third parties can also reduce a company's control, whilst weakening a company's governance and oversight capabilities. For example, deploying nascent, cutting edge, third party technology tools, such as AI, can present real challenges in terms of verification and validation.
Companies are working against lengthening development timelines in a context of rapidly expiring patents and increasing competition for new intellectual property rights. Cash-rich hyper-competitors and agile 'challenger' start-ups are ramping up the pressure for companies to be leaner and more laser-focused in their pursuit of commercial goals.
Companies need to address the increasing demand for lower-priced products from consumers, politicians, doctors and regulators, as well the need for higher returns from investors. As solutions become more complex and are made with more expensive, cutting edge materials and technology, research and production techniques are under pressure to deliver efficiencies through a focus on continuous improvement.
Companies are dealing with louder calls from consumers and governments for solutions to urgent problems. But in a litigious age there is a greater emphasis on learning from past mistakes. Demand for rapid innovation is also accompanied by demands for ever safer and risk-free breakthrough therapies. This is reflected in the way high levels of 'risk based thinking' is enshrined in many of the key regulatory frameworks created by governments and their agencies throughout the world.
In many life science areas, businesses are having to cope with heightened media scrutiny and escalating litigation. Think about the attention and exposure hydroxychloroquine received following President Trump's laudatory comments about its potential as a treatment for Covid-19. External hype and over wrought speculation can inflate expectations and be a destructive cocktail for the fortunes of a company.
The search for a vaccine is similarly freight with risk. As Thomas Bollyky director of the global health program at the Council on Foreign Relations commented recently:
"It is not hard to develop a vaccine. It is hard to prove that a vaccine is safe and effective. And if countries are only interested in the former they can take short cuts."
In spite of political and commercial pressures, it will be consumers who ultimately suffer the consequences of mistakes - and companies will pay dearly if they don't have the research and documentation to back up their claims of safety and efficacy.
Digital tools (or lack of them) can impede development and commercial goals
These challenges have been exacerbated by a life science industry, often at the cutting edge of research and development, but without the right digital tools to meet required standards of quality management.
As Deloitte observe:
"The innovation and speed-to-market demonstrated by digitally enabled companies have exposed shortcomings in the R&D practices of more conventional businesses"
But while vital documentation and compliance oversight can be compromised by legacy paper systems, they can equally be compromised by fragmentation across various digital platforms, losing sight of compliance requirements across a fractured system.
The deployment of multiple 'frictionless' collaborative tools may be causing businesses to lose track of their development processes, making future regulatory submissions more difficult to compile and submit.
We would argue that in many companies there is a serious and long standing need to improve this situation through:
Better collaboration
Companies need the ability to collaborate internally and with third parties, while recording vital steps in that collaboration via a single platform. They need the ability to work in shared digital spaces and have third parties contribute to their documentation. But they need the ability to do so in ways that are protective of IP and subject to robust systems of change control. Digital verification and validation processes for software need to be built into their operations, so that new technology can be confidently adopted and updated to deliver end products in a compliant way.
More agility and repeatability
Companies operating in this environment need a business management system flexible enough to respond to adverse or positive events in development, production and commercialisation. In practice this means being able to:
Break down commercial and development silos to ensure complete visibility, alignment of goals and expectations across a business
Manage and control projects using phase gates to ensure ongoing project viability
Visibility of data and product progress to rapidly kill unprofitable projects and accelerate successful ones at critical moments
Develop repeatable processes for product development which businesses can use as templates for future success
Retain the ability to tweak and optimise processes to achieve required better outcomes more quickly
Compliance
Compliance is a monolithic reality in life science development today. But imposing a quality management system (QMS) and assembling the documentation required to pass regulatory inspections is too often an afterthought for many 'wildcatting' businesses in the sector.
The QMS requirements of ISO, FDA and GxP are all too complex and integral to ignore until the time when regulatory submissions need to be made. The digital systems that companies adopt to streamline their development and collaborative processes should be helping to compile required documentation from the outset of a project.
For example, templating, indexing and cataloguing required groups of regulatory documentation for completion during each stage of a product's development, can mean that documents like the DHF (Design History File) are ready for audit practically at the touch of a button. But, the fact is most document management systems won't come with that functionality built in.
With the rising costs and increasing complexity involved in bringing products to market, life sciences organisations are re-examining their business operations and technology adoption. But particularly for start ups and SMEs there is a dearth of technology that can meet the robust regulatory demands of the life science industry, while still delivering the required operational agility.
For these 'wildcatters', it's finding this kind of digital flexibility that may hold the key, not only to achieving their breakthroughs, but to their continued commercial survival.