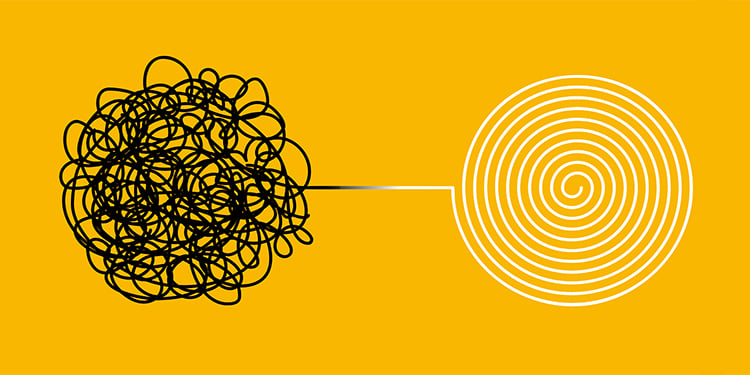 Change control in life science development is critical to ensuring the safety of patients. Having a formal process in place to capture, approve and track all change requests is a major part of GxP compliance.
Unauthorised changes in lab and manufacturing systems with all their delicate contingencies of process and calibration - can have devastating and unforeseen effects. Wrongly assembled products can fail in the field without warning, mis-calculated tolerances can lead to incorrect diagnoses.
Why change management matters
Imposing formal change management, therefore, is a feature of all of the different GxP (best practice guidelines) from GLP (Good Laboratory Practice) through GMP (Good Manufacturing Practice) to GDP (Good Distribution Practice). It is referenced by the FDA, the MHRA and the WHO as a central method by which dangerous mistakes can be averted and consequent harm to consumers can be prevented.
What is change control and why is it important?
An effective change management process in life science development ensures that each alteration proposed to a process or product is adequately defined, reviewed and approved before it is implemented.
Ensuring review by qualified stakeholders from all relevant departments, as well as proper tracking of each request prevents:
Vital changes being ignored.

Unnecessary changes being made - causing expense and disruption.

Unauthorised changes being made that leave no evidence.

Changes being implemented that do not answer the identified problem.

Changes that may cause unintended consequences for other parts of the production system/product.
But the change request process in some organisations is still carried out in manual ways. There may be formal meetings that take place with a change control board that are intended to ensure nothing slips through the net, but issues may still be raised by paper document or email. They may not immediately trigger automated workflows and they can end up getting lost or delayed in the system as a result.
Ultimately, this can result in serious inefficiencies, inadequate evidence for compliance and breaches of safety that could endanger human life.
Automate your change management process
An eQMS (Electronic Quality Management System) can help you develop workflows which answer specific compliance and commercial needs, ensuring each part of a required process is triggered automatically. With an automated workflow each request can be reviewed by the right people at the right time, and every part of the review/approval process can be tracked by a change manager while being documented for future audit.
Mapping a seven-step change control process
With the right eQMS, forms can be set up in the system that capture all required information (including groups of documents that need to be completed) ready for review.
A sequence, like the one below triggered by emails sent from a central platform (with associated reminders and alerts) will ensure that nothing is forgotten and the process is continually being moved forward.
1. Change requests formally identified
Issue raised as part of Corrective or Preventive Action procedures (CAPA) or as a ticketed item within the quality team.
2. Change request submitted by QA team
Change request triaged and prioritised for action - expedited in an emergency - shared as formal request amongst key stakeholders.
Depending on the regulation and your business needs this should include a formal CR form including:
Description of request - a description of objective and project scope.

Reason for the request - why it is necessary.

Conditions of success - what will success look like?

Required timescale for work.

Deadline for response - with sequence of automated reminders to ensure prompt response.

Expected value - description of the value to business.
3. Change request reviewed by stakeholders
Key stakeholders review document within the eQMS and submit feedback.
4. Risk assessment undertaken - and changes recommended/mandated
Quality team review feedback - potential change order specified and documented, risks of suggested changes outlined, resubmitted to group with associated documentation to support case. This might include:
Proposed solution.

Proposed timeline.

Impact analysis of making/not making the proposed change.

A required time frame for change implementation.
5. Approval given/denied
Formal permission to proceed is given by stakeholders - with e-signatures to prove acceptance.
6. Change implemented
Enters workflow for actioning, based on priority.
7. Post change review and reporting
A formal workflow is triggered to assess the success/impact of approved changes made after a specified time has elapsed. Results are shared among the group to feed into programme of continuous improvement.
Choose a flexible eQMS solution for integrated change control
In life science regulation, GxP guidelines call on developers and product managers to have documented and fail-safe procedures for ensuring all change requests are captured and tracked.
The FDA states that life science developers must have procedures for "…managing change to prevent unintended consequences."
Change control requirements for medical device companies are specified in FDA's 21 CFR part 820 which requires that manufacturers establish written change control procedures that describe company-approved processes. These include:
Part 820.30 (design changes)
820.40 (document changes)
820.70 (production and process changes).
And it's not just in development but throughout the whole product lifecycle. The EU's GMP Guidelines defines their requirements for "change control" as:
"A formal system by which qualified representatives of appropriate disciplines review proposed or actual changes that might affect the validated status of facilities, systems, equipment or process"
When you're developing an eQMS you should consider how the system could be used to oversee change control in other areas like supplier and premises management, as well as the design steps that you need to take as part of the development process.
Conclusion
Change control management is vital for ensuring that the right product and process decisions are taken throughout the entire lifecycle of a project. It is a way of achieving the highest quality products that are safe to consume and efficient to manufacture.
As teams and premises are more and more widely dispersed around the world there is a greater need for electronic systems that automate these crucial processes. These are the tools that can minimise the risk of omissions and mistakes leading to future product failure.
At the same time, the ability to document and track all the measures you have undertaken to control change within a single platform, will allow you to demonstrate GxP compliance to the regulators in the most efficient way possible.
Blog post updated on 26th September 2023