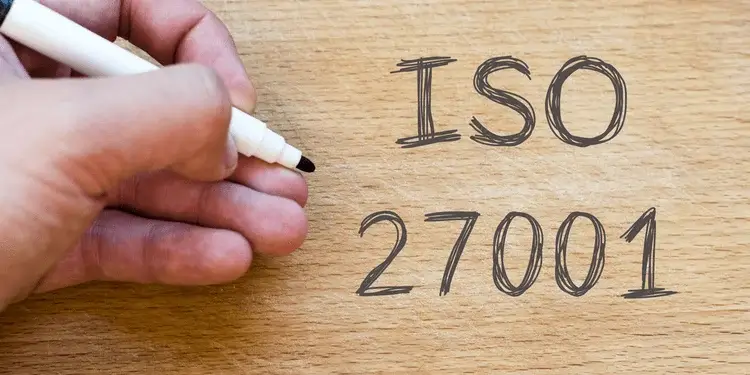 Cambridge, UK, 1 August 2018 - Cognidox, the leading provider of document management solutions for the high-tech industry, today announced that it has achieved ISO 27001 information security management certification.
ISO 27001 certification is one of the most widely recognised and internationally accepted information security standards. Attaining it requires companies to satisfy independent auditors that their business is systematic and rigorous in its approach to managing sensitive company and customer information. It also demonstrates that good processes are in place to help avoid mistakes that may lead to security issues.
The ISO auditor highlighted how easy it was to find all relevant documents and policies required for certification because the Cognidox Document management system (DMS) had everything available at the "click of a button". This demonstrates the strength of Cognidox's technology and approach to compliance.
This is a significant achievement for Cognidox, which was formed in the Cambridge high tech cluster, and specialises in helping its clients create and meet the quality and security controls that ultimately set them on their way to their own regulatory compliance.
"We are trusted by our clients to store their most valuable data. In achieving the ISO 27001:2013 certification, Cognidox has shown its commitment to the highest levels of security, and demonstrated that is has all the necessary controls in place to ensure that this strict standard is met by its technology, people and processes," said Joe Byrne, CEO of Cognidox.
The ISO 27001:2013 standard specifies the requirements for establishing, implementing, maintaining, and continually improving an information security management system (ISMS) within the organisation. By implementing and following the necessary steps to comply with this standard, organisations can identify, control, and eliminate security risks, ultimately certifying the security practices adopted within their organisation.
About Cognidox
Cognidox is a leading provider of document management and web portal software for the high-tech product development sector. Founded in 2008 by Vittal Aithal and Paul Walsh it is based in Cambridge, UK.
It provides highly-integrated support for system engineering workflows and the product lifecycle. Plug-ins are provided for CMS products, software SCM tools, EDA tools, CRM systems, CAD tools and Help Desk applications. Cognidox's "instant Extranet" solution enables companies to add a secure self-service customer portal onto their public web sites.
Cognidox started life as "Doxbox" – an in-house tool for fabless semiconductor company Virata. The goal was to make product development better by breaking down barriers between teams and making peer reviews much easier to do. Today, it has customers in over a dozen industry sectors, and its lean DMS supports its customer base in creating efficient, sustainable and compliant product development processes.
To find out more about Cognidox document management software, visit its website: https://www.cognidox.com/
For more information:
Joe Byrne
Cognidox
+44 (0)1223 911080
Chris Measures
PR for Cognidox
+44 (0)7976 535147