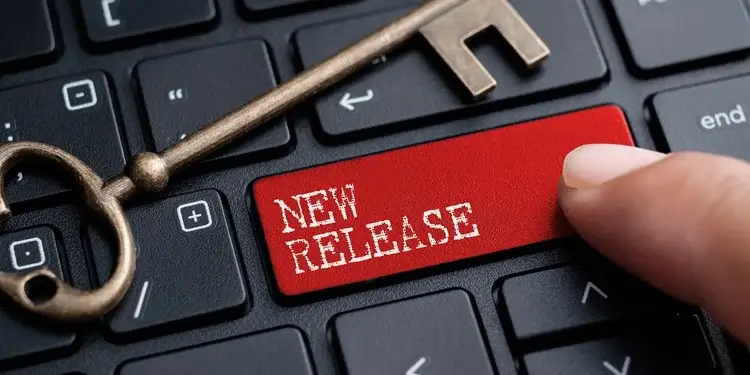 New version enables faster, simpler intranet creation and easier FDA record compliance
Cambridge, UK, 20 September 2018 - Cognidox, the leading provider of document management solutions for the high-tech industry, today launched the latest version of its flagship lean document management software. Designed to meet the needs of its growing customer base, version 9.1 features multiple enhancements, many based on user feedback.
Companies can now create intranet pages simply, without needing specialist coding skills. Cognidox's updated graphical Business Management System (gBMS) allows users to quickly upload Visio (.vsdx) documents with embedded hyperlinks and then automatically turns them into visual, interactive and dynamic web pages that employees can use with all mainstream browsers. This makes it simple to visually display and share key business processes, reducing the chance of errors, accidents and non-conformant behaviour.
For companies in the medical device sector, version 9.1 makes it easier to meet FDA CFR 21 Part 11 requirements around automated record keeping. Cognidox now enables users to generate compliant digitally signed PDFs using third party digital certificates, helping assure record authenticity and meet FDA requirements.
"We understand the vital importance of document management to successful product development and business processes. That's why we're continually enhancing our lean document management software to add features and make it even faster and simpler to use. Version 9.1 significantly increases functionality, providing the visibility and control that customers need to ensure high quality, compliant and efficient operations," said Joe Byrne, CEO of Cognidox.
Further updates help improve the user experience and increase productivity. They include:
Enhanced WebDAV functionality allowing access to all documents in the Cognidox cloud service through an un-changing folder path

Advanced search filters to identify key documents more quickly

Easier form filling and help for users to boost productivity

A richer, more streamlined user interface

Drag and drop within Google Chrome to enable faster downloads
Cognidox v9.1 is available now. Existing customers should contact Cognidox support to arrange to upgrade.
About Cognidox
Cognidox is a leading provider of document management and web portal software for the high-tech product development sector. Founded in 2008 by Vittal Aithal and Paul Walsh it is based in Cambridge, UK.
It provides highly-integrated support for system engineering workflows and the product lifecycle. Plug-ins are provided for CMS products, software SCM tools, EDA tools, CRM systems, CAD tools and Help Desk applications. Cognidox's "instant Extranet" solution enables companies to add a secure self-service customer portal onto their public web sites.
Cognidox started life as "Doxbox" – an in-house tool for fabless semiconductor company Virata. The goal was to make product development better by breaking down barriers between teams and making peer reviews much easier to do. Today, it has customers in over a dozen industry sectors, and its lean DMS supports its customer base in creating efficient, sustainable and compliant product development processes.
To find out more about Cognidox document management software, visit its website: https://www.cognidox.com/
For more information:
Joe Byrne
Cognidox
+44 (0)1223 911080
Chris Measures
PR for Cognidox
+44 (0)7976 535147