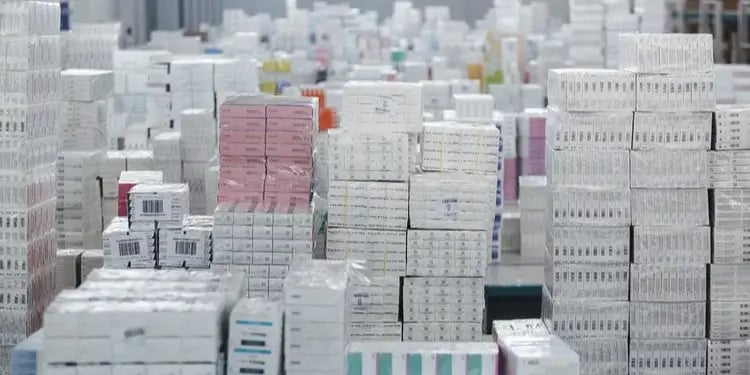 Managing the quality of medical products as they are stored and distributed brings with it many challenges. Different storage requirements and expiry dates mean medicines cannot be handled according to a general rule. And the risk to consumers is all the greater because it is often impossible to tell from appearance, taste or smell if a drug has degraded in transit, or has been contaminated.
Formalised Good Distribution Practices (GDP), therefore, are critical to the Pharma industry. They are essential in ensuring that when potent but sensitive products arrive in the hands of patients both suppliers and customers can be confident they are effective, unadulterated and safe to use.
Who defines and enforces Good Distribution Practices?
In the US, the world's biggest pharmaceutical market, the FDA enforce GDP (Good Distribution Practices), which are codified in the Current Good Manufacturing Practices (CGMP) regulation for human pharmaceuticals - specifically in Title 21 of the Code of Federal Regulations (CFR).
These regulations state it is the responsibility of all stakeholders along the supply chain to adequately control their operations to ensure the identity, strength, quality, and purity of drugs they are responsible for manufacturing, importing or delivering.
Increasingly, there is a need for transparency and visibility up and down complex supply chains to ensure there are no gaps in the proper treatment of sensitive products. And the FDA are holding businesses to account for inadequate validation of their suppliers and distributors to comply with the regulation.
CBD, GMP and GdocP: Quality management in the cannabis industry
What are GDP?
The U.S. Pharmacopeia (USP) is the source of many of the best practice guidelines (GxP) for the distribution of these products as regulated by the FDA.
The USP guidelines cover best practice management in storage and transit, refrigeration and temperature management, as well as the best way to maintain optimum conditions in a variety of facility types including warehouses, custom borders and pharmacy storage areas.
Risk Management requirements
The USP also outline risk management best practice for those working in distribution. They identify how businesses should design their own handling processes to take into account areas of risk such as the following:
The types of drugs they are distributing
Number of stages and receipts in the supply chain
Manufacturers' written instructions for storage
Drugs at risk of freezing or elevated temperatures (e.g. vaccines, insulin and biological products)
Quality Management Systems
The USP identifies the need for formal Quality Management Systems to define and implement the controls necessary for meeting minimum quality standards and mitigating the risk of product failure.
The QMS should be a central repository for all of the information mentioned above. It is an auditable store of the documented processes and procedures required to maintain the integrity and efficacy of the product as it is handed between parts of the supply chain.
The Quality Management System is an updatable, single source of truth for best practice - and a training resource to ensure it is understood and replicated across the business.
Not only that, but it is the place where deviations from protocol are logged and recorded to ensure that corrective action is triggered, documented and reviewed.
Good Distribution Practice requires that all records and documents should be maintained in line with a traceable records-retention program and should be made available upon request to regulatory agencies.
Continuous Improvement
Quality Management Systems for those involved in the medical product distribution chain obviously have to be robust. After all, they are safeguarding processes that could be used to protect life-saving drugs.
But the C in CGMP stands for 'current' (Current Good Manufacturing Process) - and this is significant. Because the purpose of GDP as overseen by the FDA and implemented by each business through their Quality Management System is to help companies achieve minimum required standards, but also keep evolving their practice to achieve better results, with greater efficiency.
It should be noted, not every type of company in this chain needs the monolithic and complex QMS which a multinational pharmaceutical giant responsible for developing the drugs might need access to. In fact, those QMS might slow down the agility and responsiveness that often characterises the working practices of those in distribution.
The globalised supply chain will become ever more significant and potentially more vulnerable as the Covid crisis continues. At the same time, more sophisticated medical products requiring special environmental controls are being developed at speed to respond to new challenges. In these circumstances having the tools that you help you focus on 'continual improvement'; changing and adapting to new commercial and legislative challenges as they emerge are going to become increasingly important.
Conclusion
The adoption of GDP across the pharma and medical device supply chain is improving traceability, accountability and reliability of the products that end up in the hands of customers. But it should be remembered that the QMS tools you use can be appropriate to the size of your company and the complexity of the tasks you need to perform. Many distribution companies are finding that choosing a digital QMS that offers the required controls, but the flexibility to update and scale their approach as required – is often the most sensible solution for them.