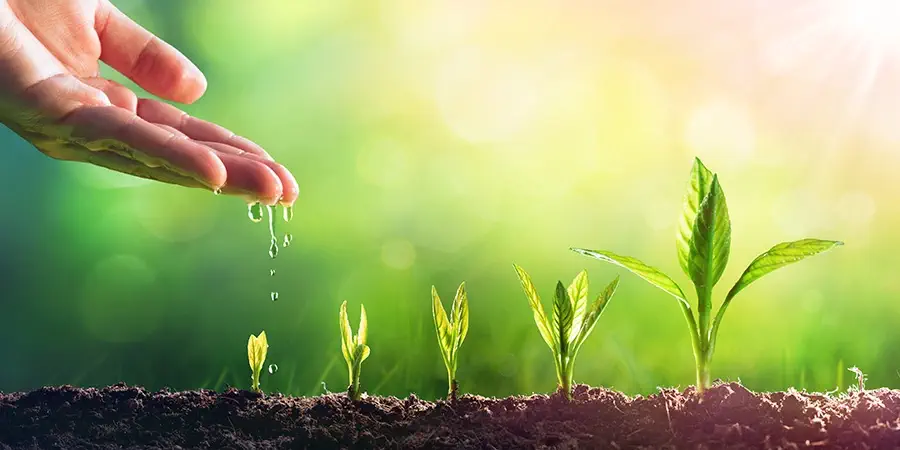 Supplier management needs to be a collaborative and proactive process if it's going to deepen key relationships and improve performance over time. In our latest blog interview we asked our resident quality specialist Tom Gasksell to share the simple but effective approach to supplier quality management that he has developed with clients over a long and successful career.
What is supplier quality management?
Supplier quality management is the process you put in place to routinely assess and support your key suppliers as they deliver the products and services your business relies on to function effectively.
Why is supplier quality management important?
Too often organisations simply don't have a system in place that can:
Consistently assess the quality of the services their suppliers provide
Monitor the quality of their delivery over time
Benchmark their performance against other existing and potential suppliers
Register when there are problems that need to be resolved
Help them take corrective action to manage and optimise their performance
Without a repeatable system for managing supplier quality, the way you maintain and optimise the performance of your most important suppliers is in danger of being inconsistent, partial and ineffective.
Where are you on the Quality Management Maturity grid?
The result? You can't reasonably compare supplier performance if you need to switch provider or identify trends in performance that urgently need correction. This increases the risk of unwelcome shocks and surprises in supplier relationships. It deprives you of control over the quality levers that should drive your commercial success and profitability.
We asked Tom Gaskell our quality consultant at Cognidox to talk us through the supplier quality management system he's developed over his 30 year career, to help you make the right decisions to protect and optimise the relationships that matter most to your bottom line.
4 steps towards a supplier quality management system
Step 1 - Segment your suppliers
"The first thing you should do," says Tom, "is to segment your suppliers. This will show you where you should be concentrating your time and effort"
Not all suppliers will have equal importance to the quality of your end product and the future of your business, so they won't all need the same treatment. Break them down according to the levels of risk, cost and importance they represent for your business.
According to Tom, there are typically 4 types of supplier relationship which a business needs to manage:
Key suppliers
Non-critical suppliers
Trusted Suppliers
Everyone else
What are the 4 different types of supplier on your roster?
1. Key suppliers. These supplier relationships are the lifeblood of your operations. Without these suppliers' products and services, you don't really have a business. If, for some reason, they are unable to continue supplying you, if their terms and conditions change drastically, or the quality of their output nose-dives - then you may be in serious trouble.
2. Non-critical suppliers. These suppliers are important to you but they are not key suppliers. It will be an annoyance and inconvenience if they can no longer supply you, but it will not be an active threat to your business if the worst happens.
3. Trusted suppliers. These are the long standing suppliers that you rely on and trust implicitly. You are likely to have worked with them for years and developed a deep understanding of the way each other work. You might not want or need formal management processes and tools to oversee these relationships.
4. Everyone else. These provider relationships tend to be more commodified. They even go down to handwash, coffee or toilet roll suppliers. These specific companies are not integral to the way you do things; it would be easy to switch providers if you need to.
As Tom says:
"Most business will have 3 or 4 key suppliers and usually no more than 10. But these are the key suppliers without whom you'd really struggle to run your business. And so they need to be treated with extra care."
That's not to say there can't be movement between the four categories, non-critical suppliers can become key suppliers. Key suppliers can become trusted suppliers over time. The list is dynamic and should be regularly reviewed.
But the key suppliers are those for whom you need a structured quality management system to ensure you're getting the most out of the relationship, maximising the quality of their output and controlling the risk of failures in supply.
Step 2 - support and nurture your key suppliers
Tom recommends that your business allocates a named manager for each of these key supplier accounts to ensure they get the information, attention and support they need—and you get the quality products and services you require. These key supplier managers should be senior managers within your organisation. They should host regular calls, meetings and performance reviews so the client knows if they're meeting expectations and, if not, what they need to do improve:
"Supplier relationships need to be nurtured on both sides to be successful. Suppliers need to be looking after you, but you also need to be looking after them. The account manager should use meetings with the supplier to share plans and let suppliers know your likely future needs. This will help them plan their resources and work out what you're going to need from them in the next few months and in the years to come."
Step 3 - build your supplier management toolkit
As well as these regular meetings, you'll need to find the right tools to track and measure supplier performance.
Tom suggests that you complete and maintain a scoresheet for every one of your key suppliers.
This scoresheet should be completed by the people in the business who regularly deal with the supplier and can bring their individual perspective to bear on their performance.
"I use a supplier questionnaire form." says Tom "It's a simple Excel sheet, but it poses a number of questions about the supplier covering three key areas and allowing you to 'score them' on each. These three areas are, Capability, Capacit and Quality."
The questions can be changed for each sector and supplier type so that you can benchmark their specific capabilities and performance against other existing and potential service providers.
As you go through the spreadsheet the team agrees a percentage score as an answer for each question (these are weighted appropriately for overall importance). But, the 'final score' is not revealed until the end.
And this is where the particular strength of the scorecard approach lies. It takes your answers and plays them back, but stripped of the caveats and justifications you may have given at the time of scoring. And the results may well surprise you.
You may really like a specific supplier, but their performance scores may be indicating cause for concern, and rival suppliers may be beating them based on the same metrics.
The scorecard is a tool for you to put aside your prejudices and partialities. It's a way for you to consider the real value the supplier is bringing to your business:
"The scorecard presents your view of the supplier in a way that's unfamiliar and comparative. Looking at these results can make you rethink your scoring or rethink your initial evaluation of them in a very useful way."
But the scorecard is not intended to be used as a definitive, decision-making tool. Instead, it's supposed to be a way of provoking thought and internal debate around the supplier and what they offer, encouraging you to justify your view of them against an aggregate quality score.
Tom recommends you fill out the scorecard at least annually, but the more often you go through the exercise the more you can see the way supplier performance is trending over time.
"Over time you can start seeing patterns and early warning signs for quality issues that you may not have noticed in the usual run of things"
The scorecard, then, becomes a tool for supplier managers to inform their decision making, to alert both sides to potential issues; to spark important conversations with supplier partners and to report upward to their managers about the performance of these critical partnerships.
Step 4 - Make supplier quality management part of the way you do things
This is easy to achieve with the tools of a decent electronic quality management system (eQMS). With tools like those available in Cognidox you can
Set up work flows to trigger periodic reviews with your suppliers
Remind you when reviews are coming up or overdue
Centralise your scorecards and supplier documentation storage, so everyone always has access to the latest version
Share results of supplier assessments formally with your team and your managers
Meeting ISO 9001:2015 requirements
Formalising assessments like this can also help you meet the requirements of ISO 9001. Even if you have no regulatory obligation to audit your suppliers, 7.4.1 of the standard specifies that you need a way of evaluating and selecting suppliers based on their ability to meet your requirements. You have to define the requirements that are important to your organisation and select suppliers based on those criteria. The standard also specifies you should regularly report on trends in the performance of suppliers to senior management. A managed process like the one outlined above, supported by a scorecard system can help you do just this—while having an auditable record available to prove you are doing so.
11 myths about ISO 9001 - busted!
Conclusion
Unmanaged supplier relationships can be characterised by miscommunication, mistrust and misunderstanding. This can lead to unnoticed lapses in quality that mushroom over time. It can lead to issues going unaddressed and less loyal and attentive suppliers. In the end, it can impact the quality of your own end product and the satisfaction of your customers.
Traditionally, supplier management has been thought of as a master/servant relationship, a one way street for quality feedback and price pressure that boosted margins for powerful manufacturers who 'held all the cards'.
But now, with new pressures on supply chains and reliance on specialists to deliver unique and cutting-edge technology, this paradigm has changed. Deeper and more trusting relationships are needed to support less commodified relationships. They're increasingly necessary to weather storms in global demand like the current international chip shortage, and navigate the complexities of the post-Brexit supply landscape.
Businesses need to create partnerships with key suppliers that can guarantee continuity of service in volatile market conditions. They need to identify opportunities for new ways of working that can keep everyone in the chain competitive and profitable. And you can't achieve this without developing strategies for more listening, information sharing and mutual understanding within critical parts of the supply chain.
The quality system Tom outlines recognises the importance of developing more nurturing and supportive relationship with the suppliers whom your business depends on - and ensures you are focusing your energy and attention where it matters most. At the same time, it gives your team the tools to routinely and objectively assess their performance, so you can make the hard decisions you need to, based on evidence and benchmarking.
Not every supplier needs the kind of focused quality management system described here, but for the critical few, it can repay the energy and resources you invest in creating one.