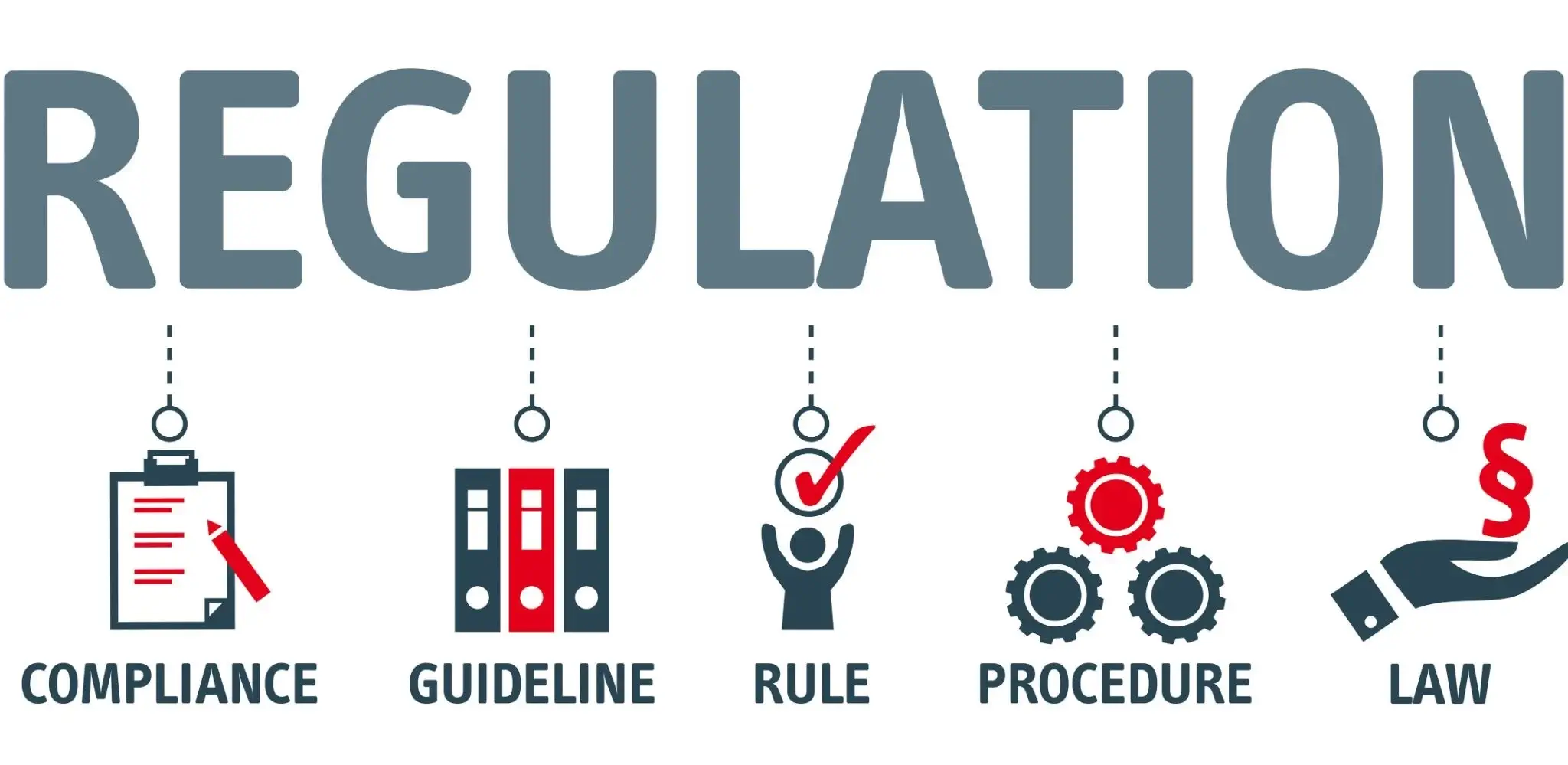 IVD device regulation is about upping the bar—it's about making products to a higher standard and ensuring they're safe and effective. I want to feel comfortable that the test my own mum or son uses works, is safe, and gives the right result. That's what regulations are for—to provide checks and balances that make sure every IVD device is precisely made.
Regulations for IVD devices are positive for both device developers and the general public. However—in a post-pandemic, post-Brexit world—they bring new challenges for UK device developers. The principal challenge is understanding the complex web of regulations that may or may not be applicable.
Life after Covid-19 for the IVD (in vitro diagnostics) industry
Here's a breakdown of current and future UK and EU regulation:
1. Current EU regulation
Today, all IVD devices sold in Europe need to have the CE marking, which indicates an IVD device complies with the European In-Vitro Diagnostic Devices Directive (IVDD 98/79/EC) and allows the device to be legally sold in the EU. IVDs are classified based on risk:
Those that constitute a direct risk to patients
Those that could constitute a serious risk to health and are essential to control, e.g., devices for AIDS and hepatitis, etc.
These categories are then subdivided into a further four classes, measured, again, by risk and the consequent level of conformity assessment required. Conformity assessment is a review process ensuring the product is safe and allows the CE mark to be used.
Manufacturers of the IVDs considered low risk can 'self declare' their devices. This means a Notified Body does not need to audit its quality management systems. As long as the manufacturer can justify that they are compliant with the directive, they can use the CE mark.
But all this is set to change. From January 2022, when IVDR comes into force, 80%–90% of devices that are currently self-certified will need their quality systems audited by a notified body.
2. Current UK regulation
The CE marking will continue to be recognised in Great Britain until 30 June 2023; therefore, this is the standard with which UK IVD device developers need to comply until that date.
Technically, on 1 January 2021 the Great Britain route to market for IVDs changed to the UKCA marking requirements; however, registration is currently voluntary and device developers still only need to comply with current EU legislation, i.e., the CE marking.
The only change for UK IVD developers is that, from 1 January 2021, all IVDs on the market in Great Britain must be registered with the MHRA.
This is no problem for UK device developers as their registered place of business will be in the UK. However, it does present certain challenges for manufacturers based outside the UK. These businesses must appoint a UK Responsible Person that has a registered place of business in the UK. This UK Responsible Person will then assume the responsibilities of the manufacturer in terms of registering the device with the MHRA.
3. Future EU regulation
Europe's new In Vitro Diagnostic Regulation (EU IVDR) will come into force in May 2022. This will result in substantial changes to the regulatory requirements for IVDs.
IVDs will be categorised from A (lowest) to D (highest).
Devices categorised in B, C, and D (90% of the total) will be subject to some level of scrutiny from an authorized body.
Most self-testing IVDs will fall under Class C, and many IVDs currently classified as self-certified will be classified as higher risk.
The regulation coming into effect next year seeks to make Europe more consistent with international standards. The implications for IVD device developers are significant as the majority will, in 2022, need to adhere to a regulatory framework rather than self-declare. This, in turn, means that nearly every company will need to use a Certified Quality Management System—preferably an eQMS—to comply with the regulation.
Discover how an eQMS can help you by booking a live demo
Technical file preparation
To comply with 98/79/EC, IVD manufacturers must compile a technical file or design dossier, including information about IVD:
Design
Intended use
Risk assessment
Route to conformity with IVDD requirements
Certain IVD technical documentation will be reviewed by a Notified Body before a CE marking certificate is issued. Thus, recording and storing this information in a QMS is paramount as it needs to be made available upon request of the European Competent Authorities.
4. Future UK regulation
Brexit has complicated the panorama for UK IVD device developers. Although at present, complying with the new UKCA is the same as complying with the EU CE, device developers in the UK are focused on the IVDR coming into effect in 2022.
And to complicate the matter, the domestic landscape is set to change on 1 July 2023 when a new process will be implemented. From this date, a UKCA mark will be required to place a device on the Great Britain market.
Although the precise nature of future UK regulation is unknown, the government has said the following on the matter:
"We are developing a robust, world-leading regulatory regime for medical devices that prioritises patient safety. We will take into consideration international standards and global harmonisation in the development of our future system.
We will continue our engagement with stakeholders within the life sciences and healthcare sectors on this proposed regime. As part of these discussions, we are identifying and prioritising elements of international practice that promote public health and patient safety. This will be followed by a formal public consultation with the aim of delivering an attractive world-class regulatory system."
In my opinion, in 2023, the UK will almost certainly follow the International Medical Device Regulators Forum, which is essentially a risk-based approach for IVD regulation, and very similar to the IVDR for Europe.
Northern Ireland
In 2022, products sold in Northern Ireland will be subject to the EU Medical Device Regulation (MDR) and In Vitro Diagnostic Regulation (IVDR). They will, therefore, still need to carry CE marks after June 2023 in addition to the UKCA mark.
5. Post-Brexit regulatory alliances
Brexit means that the UK now stands alone. Whether this is positive or negative is a matter of perspective; however, not being part of a block does represent certain challenges. Europe as a whole, being worth roughly ten times more than the UK market, means that IVD device developers will first want to access the single market rather than the UK.
The challenge, therefore, is to make the UK an attractive market, and while reducing the price is not necessarily a viable option, potential alliances the UK could make is. Mutual recognition agreements with large markets such as the US, Canada, or Australia means that UK IVD developers could have access to those very large markets. This would compensate for not having access to the European market closer to home.
Conclusion
Covid-19 has whetted the public's appetite for more sophisticated IVDs, and future funding processes are likely to be more friendly for IVD developers. But while the landscape is favourable for device development, the challenge for UK IVD device developers is that they are in regulatory limbo.
But we know for certain—regardless of the regulatory regime UK device developers have to comply with—there will be far more requirements. Keeping records will be more important than ever. And to keep accurate records, you will need a world-class Electronic Quality Management System.