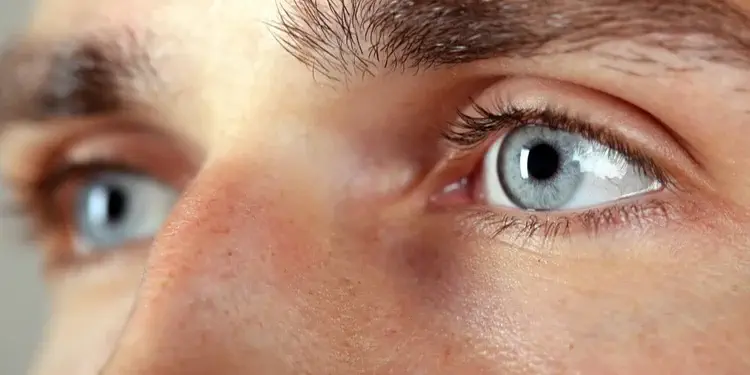 Many organisations still operate without a central, shared Document Management System (DMS) that effectively meets their needs. And according to research published in Document Manager magazine, this is leading to frustration, wasted time and high levels of risk to data security and productivity:
The research shows:
44% of employees find searching for documents 'challenging and time-consuming'
95% of all employees face difficulty looking for the latest version of a document
38% of workers claim that their organisations are unable to provide the access they need to documents
86% of office workers admit to recreating documents that they have not been able to locate
This last stat is particularly eye-opening. The levels of frustration over impenetrable document management systems are actually leading workers to rewrite entire documents from scratch rather than continue searching for them in a DMS. Imagine the amount of resource that is wasted, data that is lost and detail sacrificed in this kind of forced ad-hoc reconstruction of documentation.
Document Management in chaos
There is no doubt that document management strategy still represents a huge obstacle to efficiency in many businesses, as well as particular areas of risk for confidentiality and potential data loss. In fact, this report drawn from interviews with over 1500 workers, shows that document chaos characterises much of our day to day experience of office life.
In the research workers say the range of documents and information they need, can be typically stored in up to four different places including:
Email - 68%
Shared drives/network folders - 58%
Local disks - 54%
Cloud-hosted files such as Google Drive or Microsoft OneDrive - 54%
Paper based filing systems - 48%
file-sharing apps - 44%
external hard drives - 41%
Microsoft SharePoint - 32%
DMS/ECM systems - 25%
Day to day tasks are made more difficult by document anarchy
Because of all this what should be the most intuitive and easy to manage task of your day in the office - locating the correct version of the document you need to be working on - can end up being a fruitless, hour long rummage through a shared drive or a day working on the wrong (mislabeled) version of a vital document.
And the final action of your day, as you email that latest marked-up version of a crucial file to your colleagues, could end up compromising your company's reputation or IP, through a simple typo or an unintended 'reply all'.
So what's hampering the security and efficiency of your approach to Document Management?
7 reasons document management systems fail
Relying on file sharing solutions like Google Docs and Dropbox can be where it all goes wrong. These applications are easy ways of sharing and making documents available to groups of workers but are less fine-grained and rigorous in the controls they are able to offer. With these solutions, it's all too easy to update a document and leave no permanent record of having done so; no automatic version control and relabeling means that unless everyone is very careful vital parts of a version history can be lost.
Fragmented storage solutions, storage on desktops, different file sharing applications and random drives makes it difficult to keep track of where everything is, and the inevitable lack of consistency in labelling that results from this - means mistakes and confusion can abound.
Using email as a primary file sharing tool can mean that different document versions end up living on desktops or in temporary locations from where they can never be recovered. Then there is risk that the right people aren't copied in or everyone is copied in indiscriminately. Congestion in inboxes raises the risk of important changes or updates being missed.
Your solution does not support mobile. According to the research quoted in Document Manager magazine, of those who require the ability to share and collaborate via mobile only 45% say they are able to do so, while 40% can 'approve' documents via their mobile. Over all, 75% of workers reported their job would be easier if they could work with their documents remotely on the device of their choice.
Lack of document control facilities. Document management is not the same as document control. Using solutions that don't allow documents to be locked for editing, go through approval processes before publication, or offer hierarchies of access that can be controlled by administrators - is a common way of descending into document anarchy. In regulated industries, and those where million dollar decisions hinge on the precision and reliability of shared documentation - document control tools promote the good governance that gives everyone confidence they are making the right decisions based on the right evidence.
A DMS based on a jumble of storage solutions can't support workflows. When documents have to be stored in different locations, automated sequences of review, notification and approval can't be properly developed and triggered. The standard treatment of specific types of document as they enter a company's information management system is one of the key ways to enhance document security, integrity and future discoverability.

Document management systems that can't support different file types.

From CAD files to binary, people who are using a Document Management System to approve and oversee projects need to be able to see copies of everything a team is working on. Choosing a DMS that can automatically convert many file types into PDFs or support their upload and review as part of the document management process, will mean that everyone can view key documents without having to buy expensive software licenses unnecessarily.
Investing in a DMS which can become a 'single source of truth' for an entire organisation is a powerful way to reduce document anarchy, improve data security and enhance the operational efficiency of all your workers. But for companies working in regulated industries and those who need absolute confidence in the version control process and integrity of their documentation - it's an absolute essential.