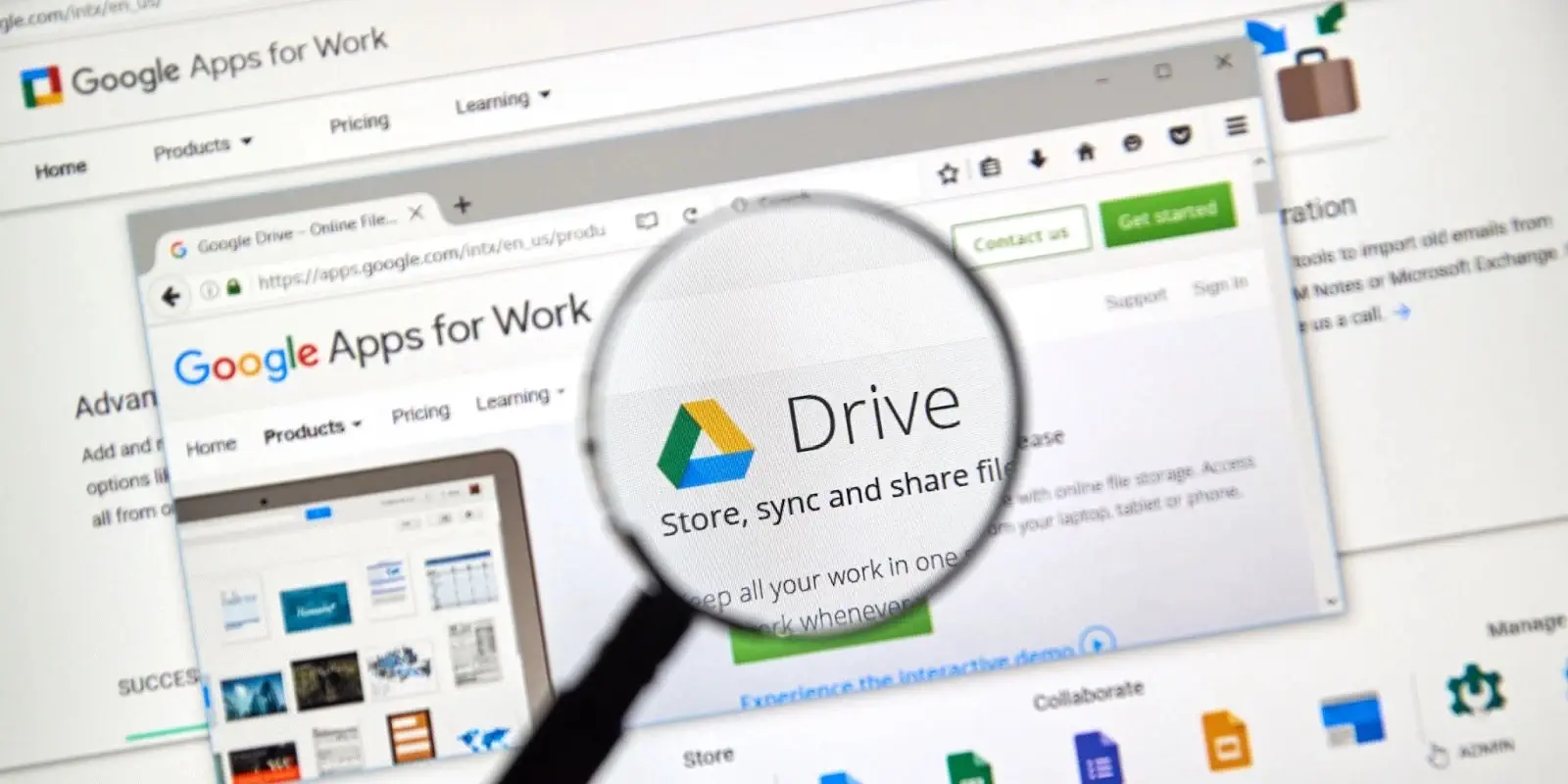 Google Drive is a cloud-based program that allows you to create, edit, store, and share documents. Many businesses use it as a file management system; documents sit in the Cloud as well as synchronising with users' local versions of the system. With Google Drive, users can access and collaborate on files from anywhere and on any device. It supports mobility and agility.
What are the benefits of Google Drive?
Enables access to all your documents from any device with an internet connection.
Enables easy, real-time collaboration with other users via shared files and folders.
Flexible storage options, including the ability to store large files up to 5TB in size.
Advanced security features, such as two-step verification and encryption.
Easy integration with other Google products, such as Google Docs and Google Sheets.
Offers a robust mobile app to access, edit, and share documents on the go
But is Google Drive a Document Management System?
While Google Drive is a great collaboration tool for many modern organisations, it is not a comprehensive electronic document management system (eDMS) for a specialist business.
An eDMS is a system through which companies can send, receive, manage, store, track, and record versions of documents. They are invaluable for firms working in the medical device and tech fields who must control their quality documentation and keep full audit trails of their critical decision-making.
Here are 7 reasons to use a DMS (Document Management System) rather than Google Drive:
Advanced document control
Advanced versioning and approval controls
Supports multiple file formats
Complete compliance support
Multiple workflow options
Advanced reporting tools

1. Advanced document controls
With Google Drive, you can share files and folders with other users. When a document is placed in a folder shared with you, you have access to that document.
While you can control some access rights to documents (view, comment, edit), if a user can edit a document, they can delete it, move it around, and share access to it without restriction. This loose control can cause problems for historical accuracy and users trying to find a file or folder that has been moved—or even worse, deleted.
The right eDMS will give you the fine-grained control over access, edit and approval rights that you'll need to meet the regulatory requirements of ISO 9001, ISO 13485, and FDA 21 CFR 820. It will allow you to create appropriate, automated approval sequences so proposed changes can be reviewed and accepted by key stakeholders. These will guard against unauthorised and accidental changes to documents. They will ensure that nothing can be changed, moved, or deleted within a system, without appropriate permissions. At the same time, the eDMS should create an indelible archive and audit trail of approved changes for every document in your system.
2. More advanced versioning
Previously, you probably kept multiple versions of files with no standardised name, making it difficult to refer to earlier drafts. Google Drive has now developed a version history, using which you can see timestamped versions of the file. This is a great tool to see the development of a document; however, it falls short for companies that need easily accessible historical records.
Google Drive only allows users to see and retrieve earlier versions of files if they have editing permission. And it may be at best impractical, and at worst, a security risk to give everyone who needs access to historical files editing rights. Additionally, when someone has access to the version history of a Google Doc, for example, they can restore any prior version. This means an older version could accidentally be restored and then taken as the most recent version.
A robust DMS allows the document owner to approve and lock down the final version of that document and ensure that only that version is visible within your system. This reduces the risk of work being done based on the wrong information, which can be a costly mistake.
For example, if the next stage in product development advances using a previous version of a design document, a significant amount of work could have to be redone.
Or, if a salesperson shares an old version of a technical specification with a customer, the customer could have problems using the product properly.
3. Supports multiple file formats
The Google Drive viewer is compatible with a relatively limited number of file formats, and Google Drive does not support so many third-party software file formats. For example, an AVIF image file cannot be previewed on Google Drive.
Also, file types such as executables still require control. In Google Drive, there is no function to collect comments that are associated with these types of documents. A DMS that has been designed specifically for the tech sector should be able to store and display multiple media types, gathering feedback and approvals from users working on different devices without specific software installations.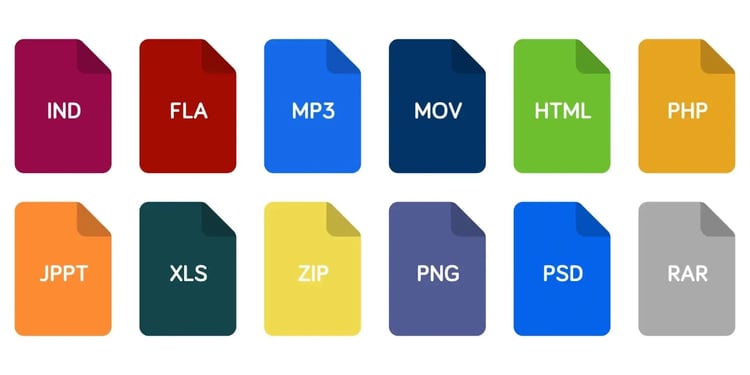 4. Complete compliance support
Having a centralised controlled document repository makes data discovery and auditing easy for compliance programmes like ISO 9001. However, with Google Drive, the control element is insufficient for auditing of processes and procedures.
If documents don't have structured and transparent history, review, and approval controls, auditors will have a harder time recognising that you have sufficient mechanisms in place to ensure quality delivery. Unfortunately, Google Drive lacks the necessary audit trail and visibility to help make the compliance process smooth.
Regulatory control is further limited by the fact that your data is distributed across Google's network. While this does offer resilience, it may be impossible to say exactly where your data is held.
In addition to the necessary controls, some DMS offer a business management system interface that can provide an overview of all your processes with links to the supporting documents. This helps with compliance by giving the auditor clear oversight of all the key processes your organisation follows with easy links to prove that those processes are followed.
Also, without the right built-in e-signature capabilities, it will be difficult for any medical device developer to create a compliant document approval process for ISO 13485 or FDA 21 CFR part 11. Using a DocuSign plug-in, or similar, won't automatically append the required e-signature manifests for each approval. This manifest should include, the date/time, printed name and 'the meaning' of each 'sign-off' event.
5. Multiple workflow options
Google Drive does offer a simple workflow option as a third-party add-on but is limited to obtaining approval for certain documents. However, a purposely designed DMS for your specific industry will allow you to develop workflows that help you control your projects. For example, documents can be routed to users for action. You can set up flexible routing rules based on type of request, document type, and security profile. In addition, users can be sent reminders if they haven't completed their assigned action.
A good eDMS should also support you if you need to 'phase gate' your projects, allowing you to assemble groups of documents for approval by key stakeholders at critical STOP/GO moments in a development process These eDMS can automate your document collation, review and approval process, triggering new phases of development when work on the previous stage has been 'signed off'. Google Drive does not have the workflow capability to support these kinds of project management needs.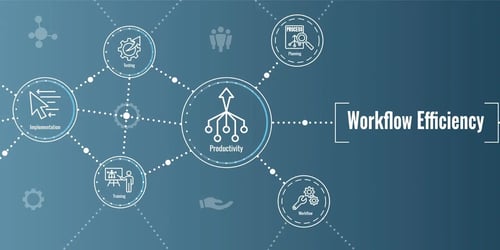 6. Advanced reporting tools
Reporting tools make it easy for project leaders to identify which documents are awaiting review, to get metrics on which users still need to review things, and to understand how long reviews are taking. A full DMS should help you easily find documents at various stages. Google Drive doesn't have this functionality.
7. Create great custom metadata
Google Drive doesn't allow you to create custom metadata for your documents. This data, which is not stored in the document itself, can help you associate documents with each other and knowledge and data more discoverable. What's more, metadata like expiry or renewal dates can be used for advanced lifecycle control.
Conclusion
Google Drive is a familiar, low-cost, and essential tool for business in today's collaborative and virtual world. It offers many things to many people, and most businesses would be lost without it. However, it is not a tool that has been specifically designed for medical device developers and the tech industry to adhere to regulations and ensure all risks are being effectively addressed.
The right DMS for your business will allow you to take a comprehensive approach that avoids making errors. It will also lessen the risk of duplicated documentation and working from old versions.
Despite Google Drive being integrated with Google Workspace, which most organisations already have, there are often hidden costs to using it as a DMS—for example, having to purchase third party e-sign solutions. Most importantly, investing in the right DMS for your business provides a 'single source of truth', which simplifies otherwise complex audits, and, ultimately, keeps your business compliant.
Blog post updated on 27/03/2023