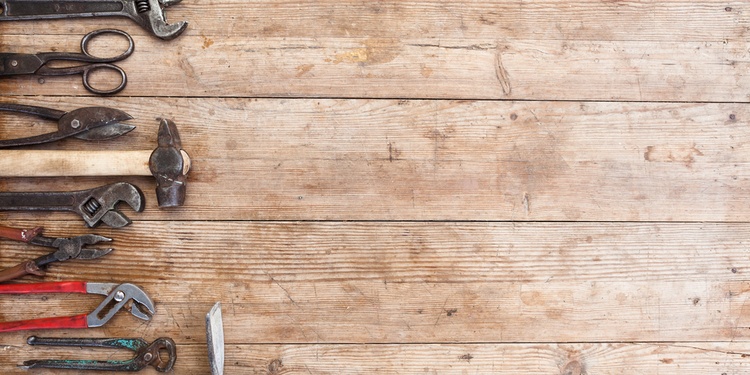 As Emmert Wolf once said, "A man is only as good as his tools."
And while those tools today are more likely to be software and spreadsheets than spanners and saws, the concept remains just as apt.
The tools you choose to use are key to helping you do your job better. They should enable you to work more efficiently, and assist you in enhancing the quality of your output.
When an entire organisation harnesses the benefits of those tools, the outcome is a powerful one.
However, the reverse is also true. Bad tools (or those used improperly) can mean wasted time, errors and poor quality output.
In this post, we look specifically at information/data management tools; how can your business benefit across the piece by getting your most critical files and folders in order.
A good document management system (DMS) is a key tool in helping your business achieve greater results. Let's take a look at some of most powerful benefits.
1.
Compliance
The requirements for many compliance certifications (like ISO 9001 or ISO 13485) can be complex. Which is why there are inevitable limitations with paper-based systems and more simplistic cloud repositories when it comes to driving compliance.
Document management systems empower enterprises to tick the boxes that demonstrate regulatory compliance, and with improved visibility and control. The best DMS' allow you to graphically depict business process flow on your company intranet, which is ultimately conducive to a risk-based approach to quality processes. It's much easier to show auditors exactly what they need to see at the click of a button. Approval history and audit trails mean documents are highly traceable and security expectations are met.
Failure to meet industry compliance regulations can result in fines and reputational damage. Having a system that naturally instills process compliance mitigates this risk.
2. Document security
Naturally, when your documents are stored in a secure common repository, they are more protected. A DMS minimises the risks associated with cyber attacks and hackers infiltrating the system. As a result, all documentation is immediately less accessible to malicious hackers and third parties.
Security and release management is vital in high-tech product development. A DMS provides an extra layer of control through granular access and dedicated partner login, empowering you to securely share controlled information with customers and suppliers.
The electronic storage and backup systems provided by a DMS mean that all of your most sensitive files are safe even in the event of commercial disasters. Businesses of all sizes can be confident that preliminary security structures are in place to ensure they can recover safely when things don't go to plan.
3. Search facilities
The volume of documents that make their way through a business every day can be substantial. And the costs associated with those documents is even more significant.
According to Meridian, it costs approximately $20 to file a document, $120 to find a misfiled document, and $220 to reproduce a lost document. With a search function integrated into your document management tool, these costs are largely mitigated, and the retrieval of documents is simple and fast. What's more, you can be sure staff are retrieving the correct version of a document, as with a search facility, you can find documents related to a specific subject or iteration.
4. Product development lifecycle support
How difficult is it for you to set up new structures with your current system? Using a DMS that has the ability to integrate with R&D tools supports your entire product development lifecycle. This is achieved by standardising product development structures, requirements and approvals, and removing silos between development teams.
What's more, it enables full traceability of decision-making processes when carrying out post-mortems, contributing to a leaner business model overall.
A lean DMS should also enable you to manage complex files such as PCB layouts, program files, CAD drawings and training videos by integrating seamlessly with your software development tools.
5. Enhanced collaboration
A DMS facilitates internal collaboration, but the real benefit comes from the power to support collaboration between different stakeholders.
If you have your team using the best tools, what's the use if you still suffer from disconnection?
A DMS acts as a 'silo-linker', solving the problem of disjointedness and fostering better collaboration. This is achieved using 'limited access' partner functionalities, which allows third parties to take part in the creation, review and approval of documentation - but only in the areas you need them to see. This promotes a seamless user experience, improves collaborative efficiency, global research and engineering productivity.
When third parties log in to collaborate, everything can be accessed in real-time, and software updates are managed by the vendor. Documents captured from different sources or authored by off-site employees can be then be accessed from multiple locations, enhancing collaboration and business continuity.
A good DMS should be intuitive it should 'just work', regardless of where users are located.
Your documents underpin every corner of your business. They are the foundation of your enterprise, and they enable you to promote better productivity and deliver value to customers. When managed effectively, they can save you from compliance and security implications, wasted resources and threats to your market value.
Whilst the benefits can be enjoyed universally, not all document management systems were created equal. It's important to approach the search for your vendor with a firm understanding of your business use case, objectives, and strategic plan. That way, you'll be better prepared to seek out the features, ask the right questions, and ultimately, satisfy your business requirements. Simply selecting a vendor because they have the longest feature list could be to the detriment of the value you eventually extract; you don't want to pay for features you will not use.