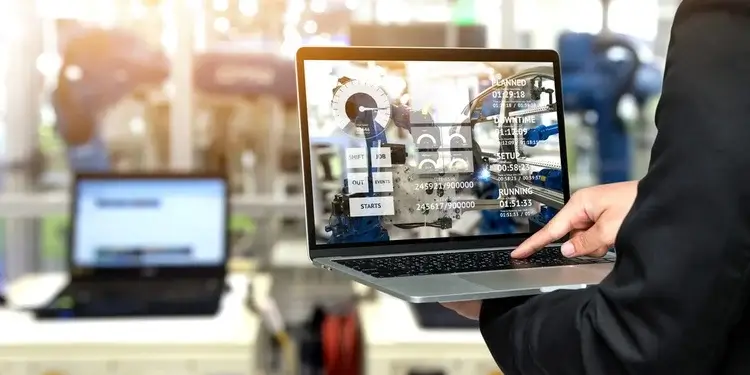 If you're new to document management systems (DMS), how do you know what to look for when choosing the right provider?
There are so many solutions available on the market, each complete with their own features and functionality.
Choosing your DMS provider is a decision and investment that merits comprehensive evaluation.
It's important to find a provider whose capabilities concur with the dynamics and requirements of your internal teams and market.
Recognising the need for something intuitive that can be integrated into your existing operations - one that enhances efficiency, reduces waste and improves the quality of your operations - is the first step in a journey that could revolutionise your entire operations. But choosing your DMS will be the most integral decision.
This blog post aims to prompt you to think about some of the most important questions that'll need answering before you settle on your DMS.
With the right background knowledge, you'll be better equipped to identify the key ways a DMS can help you.
So here are some of the main questions to consider when evaluating a document management features list.
Click here to book a free demo of the Cognidox Document Management System
Does it have robust security measures?
We're in the midst of a digital revolution. As a consequence, cyber attacks are on the rise and security should be strong in any online platform we choose to adopt, let alone store our sensitive files in.
Looking out for security assurances such as encryption, multi-factor authentication and access control should be the first step in your evaluation of your provider.
Similarly, security profiles should provide fine-grained control over who can see documents and what rights they have to change them.
If you opt for an on-premise solution, you should take the necessary steps to implement rigorous security procedures in-house.
If a cloud solution, how is it set up? Do you get a dedicated service like a virtual private server or are you sharing resources? Are files encrypted when in transit? What about data centre security, backup and redundancy?
Is it compatible with other applications and programs?
Can your most used programs be integrated into your new DMS? Does it enable integration with other software? Can you easily pass work from the platforms you use regularly into the DMS? An example would be Microsoft Office applications. The transition from one program to the next should be easy and seamless as not to impede on every day efficiency.
How much document control does it give you?
Depending on your requirements, you should probably looking for high levels of control over the documents you store in a DMS, especially in complex product development environments. How does the platform handle version control and reviews and approvals? Is it robust and transparent? Is it easy to audit? Can you control access rights down to the individual user and document?
Does it offer access control so files can be shared with customers and partners with limited view of document categories? How easy is it to do that? Is that functionality still secure and controlled?
Does it offer the right capabilities and flexibility?
This may seem like a no-brainer but does the document management solution do what you need it to? Does it have the capabilities to support your requirements? For example, you may operate in a regulatory environment that means you need your DMS to be on a server on your own premises, rather than in the cloud. How easily will the solution adapt to your company's particular way of working?
A good DMS will adapt to your organisation's existing operations and workflows, without dictating changes to the way you work.
How easy is it to set up and use?
Will it take significant time and resources to get the DMS set up and running? Will you have to hire specialist consultants or get one of your employees specially trained?
Or, is it straightforward and quick?
And, once set up, is it easy for the organisation to use? How intuitive is the solution? Will employees adopt it with little effort? History tells us that solutions that have a steep learning curve often don't get fully utilised. And, in some respects, it could be more chaotic if only part of the organisation is using the new solution and the rest are still doing things the old way.
How good is their support?
Are they responsive to requests and queries? What level of support will they provide? Will it scale with the growth of your organisation? Along those lines, what is on their product roadmap? Are they actively developing the tool? Will it continue to improve?
While a blog post may only be able to provide you with a fraction of insight into the capabilities of a DMS, we hope that the aforementioned questions allow you to shortlist potential providers based on their suitability to your needs.
A resistance to change paired with rigid and historic structures is a recipe for rebellion, or at least, comments along the lines of: 'Why don't I just email?' Or 'I'll not bother using this, it's too complicated.' A document management tool shouldn't be one that requires more thought to use - it should just work. It should be easy to integrate, and intuitive to use.
What will it cost to implement?
The question of cost should include both the charging model as well as the total cost of
ownership. Some points for consideration are:
What is the price of the solution?
What other costs will be involved?
Will you need external consultants to advise on implementation and hand-hold you
through the process?
How quickly will you start seeing the operational benefits from the DMS?
Will there be costs to get it set up and deployed?
Is there an ongoing maintenance charge or will you have to pay for product upgrades?
Are there different pricing tiers and how will that impact the costs as you grow?
Hopefully these questions have given you something to help your decision-making process when choosing your document management system. Not all DMS are the same; some are glorified file managers while others are powerful tools that can help you across the entire company.