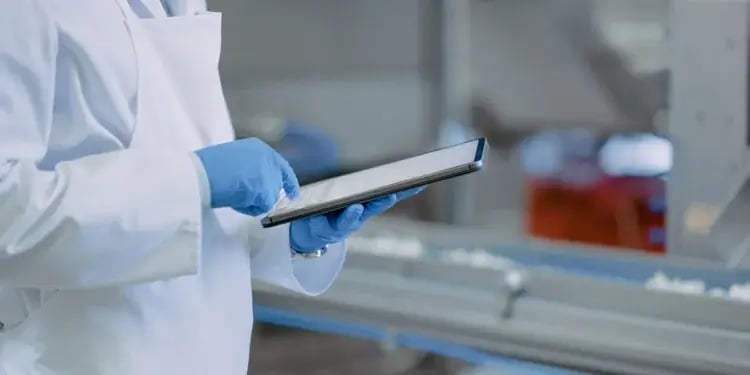 QC is about detecting defects in your finished product, while QA is about preventing the defects from occurring in the first place. They're both requirements of ISO quality standards and regulations like the FDA's 21 CFR PART 820. But how do you make your response to these demands as Lean and efficient as possible?
What is Quality Control (QC)?
Quality Control (QC) are the tests carried out to ensure products work as intended before they are distributed. Typical QC activities include batch testing and sampling to ensure consistency of output.
What is Quality Assurance (QA)?
Quality Assurance (QA) activities, on the other hand, are the actions you must take to ensure products are always manufactured to certain specifications and quality standards. ISO describes QA as the "part of quality management focused on providing confidence that quality requirements will be fulfilled".
What should your QA processes include?
Throughout your product development cycle, you should create QA processes that will help you deliver products of consistent quality. These processes should ensure your team always design and manufacture products in a uniform way, according to requirements and specifications.
Required QA processes are specified in quality standards like ISO 9001 and ISO 13485. They will include;
What do QC processes entail?
Quality Control activities begin once a product has been manufactured - these requirements are specified in various quality standards and regulations. They include:
Tests - formal, documented tests of products that take place at appropriate intervals
Inspection - analysing processes and production lines to ensure quality is maintained
Product sampling - random checks against formal criteria that test for quality consistency
CAPA - Corrective And Preventive Actions - for identifying and solving quality issues

Corrective actions: automatically trigger investigations and steps to correct identified problems and prevent reoccurrence
Preventive Actions: proactively check for quality issues in products to stop non-conformities from emerging in future
Formal QC activities should result in the production of records that give proof to auditors that your products are working as they should be.
What digital tools do you need for seamless QA and QC?
Defining, imposing and recording evidence of your QA and QC activities is the role of your Quality Management System and digitising these processes is key to improving the speed and consistency with which you work.
But some eQMS (electronic Quality Management Systems) have large and cumbersome QA and QC requirements that are time-consuming to set up and are excessive for firms that need to scale fast. They may force you to work in specific ways or completely retrain your team before you can begin to use them. They may be confusing to operate and so processes are not followed.
Other, DIY systems built with DropBox and Google Docs can be hard to automate and won't effectively join up your processes. They won't automatically create the proof you need that QA and QC is being done effectively.
Taking a lean approach to QA and QC; what to look for in an eQMS
Instead, look for a Lean document management solution to build your QMS:
Automate cycles of planning, execution and testing
As you build your engineering specifications, your electronic QMS should ensure that you are planning acceptance criteria for your products at the same time. Your eQMS should help predefine all the testing documentation you will need to have in place, devising appropriate tests and creating the documents your team will need to complete when production is in full swing.
Stop overprocessing
Testing plans and instructions need to be documented clearly but concisely so they can be followed and replicated exactly time and time again. Choose a digital QMS system that will support testing regimes with clear diagrams, videos and forms to fill out, so mistakes are minimised, evidence recorded, and nothing vital omitted.
Automatically trigger corrective action procedures
The right digital QMS allows you to automate QC workflows with appropriate logs, notifications and reminders so that no issue ever falls through the cracks. These workflows will help you undertake root cause analysis, as well as collectively review and approve corrective and preventive measures to prevent the recurrence of mistakes. If you're using DropBox or Google Docs it's hard to build forms that can capture data and trigger workflows in this way - it is a much better idea to choose a QMS solution with dynamic forms 'built in' that you can adapt to your needs.
Integrate e-signatures
Make sure your Quality System is integrated with e-signatures so that QA and QC records can show exactly who signed off what, why and when. The details of these approvals will be stored in audit trails so that every decision and step of a release process can be scrutinised and traced. This is more than a 'nice to have', it's a requirement for medical device developers.
Support training attestation
Ensure that you can prove to auditors that your workers have been trained in required areas and read updates to quality documents. Choose an eQMS that allows workers to self-certify that they have read and understood the required files. Make sure you can see their current training and compliance status in a matrix view, so you can use this as auditing evidence.
Summary
Both QC and QA are vital parts of a healthy and compliant Quality Management System. They serve different functions in securing the quality of end products, but they should both be working together to avoid product failure and continually improve the quality of your output. The right digital QMS will support you in these goals in the following way:
Help you define and assemble required QC documentation within your system as you develop your product
Generate evidence that your QA and QC processes are in place and working
Automate your testing regime and record results of your QC activities for auditors
Support complete traceability of quality decision-making throughout the product lifecycle
Loop feedback from your QC process back into your Quality Management System to co continually improve your QA