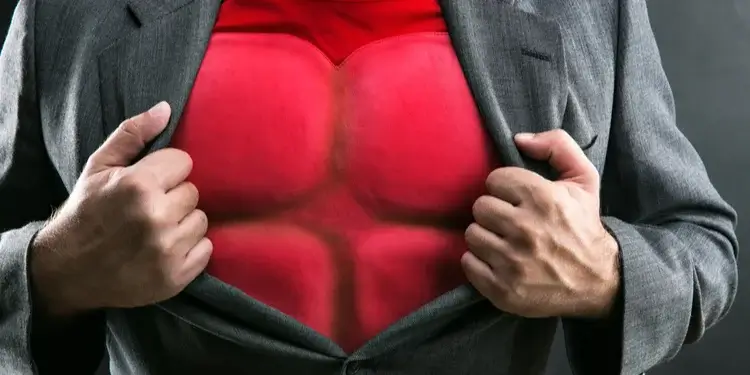 If you're not planning to improve your operational resilience, you've not been paying attention. How can a digital document management system (DMS) help you build a more shock resistant organisation to cope with a disrupted, post pandemic world?
What is operational resilience?
The BSI defines operational resilience as
"a strategic objective intended to help an organisation survive and prosper …the ability to anticipate, prepare, respond and adapt to minor everyday events, acute shocks and chronic or incremental change".
Following the industrial and economic upheavals of 2020, it's clear focusing on your digital capacity to accommodate continual change can mean the difference between success and failure in the market place. So, here are some key ways a DMS can improve your organisational resilience and sharpen your competitive advantage.
Book a free demo of the Cognidox Document Management System
4 ways a DMS can improve your operational resilience
A DMS can:
Streamline and scale processes to meet unpredictable demand
Adapt products and services to changing customer needs
Develop more frictionless collaboration tools
Improve compliance and quality capabilities
Here's how:
1. Agility and Scalability
One surprise of 2020 has been how quickly a single Black Swan event in a globalised economy can send the fortunes of different companies rocketing up or down.
Changes in customer demand, supply chain dependencies and unexpected opportunities have stacked some company's pipelines while ruining others. The ability for business to scale quickly up and down in the face of new business realities is proving key to survival in this new world.
A good Document Management System can help businesses quickly support new supplier relationships to meet extra customer demand. They can open up secure digital spaces at will to support new collaboration with third parties while protecting valuable IP. The right extranet tools can also be used to support the automated and rapid roll-out of new product deployments to an expanding client base. Here are just a few ways an Extranet can improve your product release process in a fast-moving market place.
2. Change management
The pace of change in high tech product design and manufacture can be frenetic and unpredictable.
Products need to be upgraded frequently to keep up with changes in tech and customer needs.
Sometimes, user requirements and specifications can change even before a product is released for the first time. In the current crisis, entire processes and products have been reshaped to meet new compliance requirements to incredibly tight deadlines.
But this agility can lead to more 'ad-hoc' changes being made, leading to confusion, poor documentation and poor quality outcomes later on. Having watertight digital change control processes should keep your business agile and responsive, but prevent mistakes, timelines and costs spiralling.
"Companies need a means of ensuring that every change request for a product is properly described and then approved by the right people in a standardised way to assess its feasibility and likely impact. The implementation of the change then needs to be documented and subject to future review to ensure it has had the intended effect."
3. Communication
If Covid has taught us one thing, it's how distance working can impact productivity. Businesses who were not set up to work remotely suffered from the initial shock of adapting to home working scenarios. Even today, 16% of companies still don't think they'll be ready to deal with similar disruption to their workforce in the future. Which bodes well for Lockdown 3.
Companies who already choose to manage complex development processes through a mixture of Google docs, emails and Slack already risk important messages getting lost in a general blizzard of comms. Take away the additional structure of the office environment and there is a good chance that teams will become more distracted and fragmented in their approach to collaborative work.
Choosing a digital document management system to be your 'single source of organisational truth' can improve your resilience and focus even as teams become more geographically dispersed. If your entire businesses uses your DMS as the place to collaborate, edit and comment on drafts of documents, then no feedback can go astray or be ignored. The right solution will include notifications and approval mechanisms that can keep work moving forward and prevent bottlenecks from forming that will slow you down.
4. Compliance
Of all the shocks that can derail a company, a regulatory set back can have the biggest impact on the success of your product.
As new regulations are introduced across different regions, it's hard to keep track and then adapt to changes in compliance requirements. It may be even harder to bring your processes and documentation up to scratch quickly if your sector or product suddenly comes under the remit of a regulator. But failing to do so can bring operations to a halt and prevent access to crucial markets.
Investing in a good DMS early on can insulate your business against losing control of your compliance capabilities. But you should ensure it offers the right balance of control and agility.
Prioritise recording your basic SOPs - label them clearly and exercise version control to avoid confusion
Make SOPs accessible and depict them graphically - so they sit at the heart of your training and optimisation efforts
Set up robust workflows - establish document approval protocols to protect documents and processes from unauthorised change
Create an accessible and auditable document management framework in the cloud to meet future inspection requirements
Delivering operational resilience is not about creating rigid systems, it is about ensuring change can happen rapidly and efficiently when required.
Great document management can help you adapt rapidly to new business requirements and rebound from set-backs more quickly. It is the means by which you plan, organise and audit all your processes and products. It. can help you keep the chaos of a fast changing, unpredictable world at bay and give you a distinct competitive advantage.