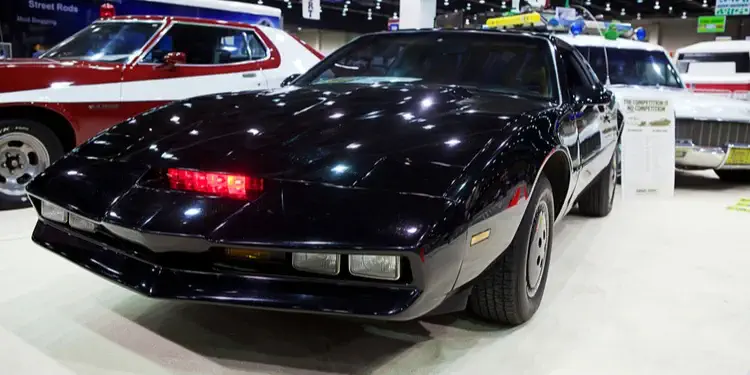 Advanced Driver Assistance Systems (ADAS) and even driverless cars, once the stuff of science fiction, are rapidly becoming an everyday part of the automotive landscape.
But the kind of computing power that even the tiniest individual component within a car can have and its potential impact on its overall performance underlines the increasing challenge involved in guaranteeing vehicle quality and safety.
If a single camera or sensor fails as part of an automated driving system, or software fails to interact properly with hardware, it can have catastrophic consequences for passengers and other road users. And there are, of course, a number of extensively reported examples of where this has happened.
ADAS and driverless cars - the risk of failure
Incidents of ADAS and driverless tech failing in the real world have led to an even greater focus on safety and quality regulation.
They serve to underline the amount of 'moving parts' involved in ADAS design, and the absolute interdependence of the technology involved in ensuring a product remains as safe as possible for every road user.
For this reason, all of the components that are destined to be used in ADAS and driverless car solutions currently come under the expanding purview of ISO 26262, a standard being adopted across the industry and its regulators around the world.
What is ISO 26262?
The International Standards Organisation (ISO) states the following:
ISO 26262 is intended to be applied to safety-related systems that include one or more electrical or electronic (E/E) systems and that are installed in series production passenger cars.
ISO 26262 addresses possible hazards caused by malfunctioning behaviour of E/E safety-related systems, including interaction of these system
In addition to this, earlier this year, version 2 of ISO 26262 was published, which included the new Part 11, giving details of the way the standard should be applied by semi-conductor manufacturers.
The opportunity
It is obvious that the commercial potential of ADAS and fully autonomous vehicles is huge. Already in 2019, Uber has announced a $1 billion investment for its self-driving unit while Tesla has unveiled a new custom AI chip that promises to unlock full vehicle automation.
Given the amount of specialist components and software required to refine rival offerings and ever more competitive solutions, there is an enormous opportunity for manufacturers and developers from other sectors to bring their technology and solutions to bear in this market.
Why not just use Google Drive as a document management system?
The challenge
But how simple will it be for these businesses to meet existing and new ISO 26262 requirements in order to start developing and supplying car builders?
What does 26262 require of those developing automated solutions for the industry?
26262 outlines requirements for specification gathering, design, implementation, integration, verification, validation, and configuration of this technology in order to meet rigorous functional safety standards
Provides an automotive-specific risk-based approach for determining the risk class (Automotive Safety Integrity Levels, ASILs) into which the product fits
Uses ASILs for specifying the items necessary safety requirements for achieving an acceptable level of residual risk
Provides requirements for validation and confirmation measures to ensure a sufficient and acceptable level of safety is being achieved
From the very beginning, manufacturers need to understand where the product they are developing sits on the ASIL scale and ensure they plan to develop it in line with the mandatory requirements listed in the standard.
For those developers bringing tech from other sectors to the industry, they may need to quickly adapt their processes and procedures, not only to match the rigorous demands of this standard, but to ensure the results of their development are recorded, verified and stored correctly.
In many cases this will mean rapidly overhauling their approach and making sure that every part of their development function is being planned, documented and executed to demonstrate to customers and auditors that they are consistently complying with the standard.
How Document Management Systems (DMS) can help with ISO 26262 certification
Digital Document Management Systems (DMS) have been used with great success within the medical device industry to help manufacturers and developers meet exacting quality standards in component design and development more quickly. And the requirement for absolute functional safety of end product is very similar in the two sectors.
These document management systems, while lightweight and relatively quick to set up are designed to support a robust phase-gating process facilitating the kind of classic V model of product innovation that ISO 26262 requires.
This is a method that can break the required phases of planning and delivery into a systematic process of Plan, Act, Do Check, so that the fulfilment of specifications can be assessed at the end of every phase of development to detect and correct errors.
Quality management at the heart of a development process
In addition to this, through the creation of a robust, central repository of quality documentation - underpinning a framework of interactive process diagrams and workflows - companies can begin to place quality thinking at the centre of their company's mindset and approach to development.
The elements of proactive quality management, the constant drive to reduce the risk of product failure through a focus on defining and continually refining process is a key way to create a system that meets the functional safety requirements in end products required by ISO 26262.
Collaboration tools for complex projects
The challenge for many semi-conductor businesses has been working with the firms they are supplying to ensure they can satisfy them that the components they deliver meet the required standards.
The amount of collaboration, testing and verification that will have to take place to satisfy these requirements is extremely rigorous. As one semi-conductor industry expert has commented:
"automotive electronic subsystems must simulate each other to ensure that each interconnected subsystem continues to operate as intended for a long period of time. In fact, exhaustive simulations, failure analysis, and performance and reliability analyses are critical to avoid catastrophic safety issues and possible costly withdrawals later down the line." - Cristian Tangemann, Automotive IQ
ISO 26262 requires companies purchasing components to be able to prove their suppliers are compliant and this often necessitates access to specifications, designs, test results and the like. This clearly has IP implications for developers and manufacturers.
However, the right Document Management System can help manufacturers with these requirements, including tools that give fine-grained 'limited partner access' to their systems for data sharing and integration work while, as far as possible, protecting valuable IP.
These kinds of digital tools can help with the frictionless development process of new technology and open the potential for new and lucrative commercial relationships.
Conclusion
SMEs are increasingly selling high tech components and other parts to the automotive giants to help advance the development of new ADAS technology. And these new opportunities for tech integration are necessitating faster information sharing and deeper collaboration between every part of the supply chain.
At the same time, any failure of these solutions can represent a real risk to human life. So, if companies want to sell into the sector, they need the tools to ensure their design and development practices can meet the required standards.
The flexible, digital Document Management Solutions that are being used successfully in other highly regulated industries may be the answer to both these requirements,
A digital DMS platform with rock-solid document control and sharing capabilities could form the bedrock of the robust and holistic approach to product development and quality management specified by 26262.