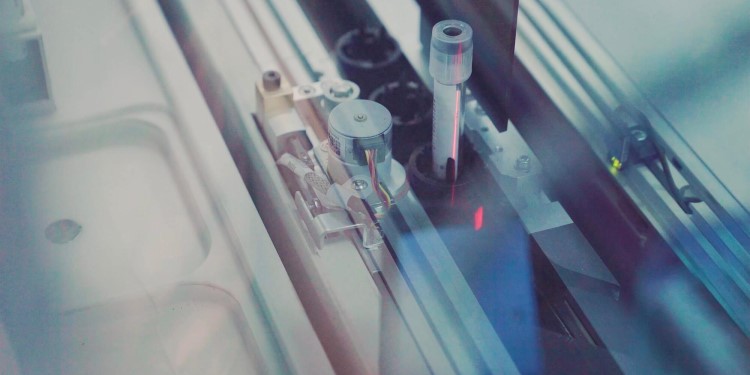 Question for you: is the product you intend to develop a Medical Device, an In Vitro Diagnostic Medical Device (IVD), or Software as a Medical Device (SaMD)? These distinctions are important because they're going to impact the lead time and the rigour of the certification processes you'll have to undertake before your product can launch.
In this article, we'll discuss the differences between Medical Devices, IVDs and SaMDs, and dive into the world of medical device regulation. We'll also look into the differences between Europe and UK due to Brexit.
Medical device regulation in Europe, the UK and the US
In Europe, medical device regulations that govern the development will either be the Medical Devices Regulation (MDR) EU 2017/745 or the In Vitro Diagnostic medical devices Regulation (IVDR) EU 2017/746.
In the EU market, these legislations will dictate and define the processes you will need to go through to secure your CE marking, the only method by which you will be legally allowed to market your product in that territory.
The US has similar classifications of devices with different regulatory requirements associated with them. These are all set out here by their regulatory body - the FDA.
Regulatory changes in the United Kingdom
Up until recently, the United Kingdom used the same legislation and terminology as the EU. However, due to Brexit, new rules apply in Great Britain and Northern Ireland. Manufacturers wishing to place medical devices on the Great Britain market will need to follow the new UKCA rules. Existing CE marks will continue to be recognised in Great Britain until 30 June 2023 though. CE marking will continue to be required in Northern Ireland where the EU MDR and IVDR will still apply.
Clearly, if you want to bring a medical device product to market, you need to comply with the laws and regulations of the country you're in. But evenly important, you need to know if your product is indeed a medical device, an In Vitro Diagnosis Medical device or Software as a Medical Device. Below, we'll tell you about the main differences.
What's the definition of a medical device?
The European Medical Devices Regulation defines a medical device as:
"Any instrument, apparatus, appliance, software, implant, reagent, material or other article intended by the manufacturer to be used, alone or in combination, for human beings for one or more.... specific medical purposes."


These purposes are:
diagnosis, prevention, monitoring, prediction, prognosis, treatment or alleviation of disease;
diagnosis, monitoring, treatment, alleviation of, or compensation for an injury or disability;
the investigation, replacement or modification of the anatomy or a physiological or pathological process or state;
providing information by means of in vitro examination of specimens derived from the human body, including organ, blood and tissue donations;
for the control or support of conception; or
products specifically intended for the cleaning, disinfection or sterilisation of devices.
What is an In Vitro Diagnostic medical device?
An in Vitro Diagnostic Medical Device (IVD) is defined as:
"Any medical device which is a reagent, reagent product, calibrator, control material, kit, instrument, apparatus, piece of equipment, software or system, whether used alone or in combination, intended by the manufacturer to be used in vitro for the examination of specimens, including blood and tissue donations, derived from the human body."
When is software classed as a medical device?
Software as a Medical Device (SaMD) is defined as:
"Software intended to be used for one or more medical purposes that perform these purposes without being part of a hardware medical device."
Apps or devices that monitor fitness, health or general wellbeing, are NOT usually considered medical devices, nor are those that simply digitise information that would normally be printed or completed by hand (such as patient diaries for recording blood pressure).
However, many other apps and pieces of stand-alone software are classified as medical devices and will be subject to the same compliance requirements.
This definition might include apps which gather patients' data (such as diet, heartbeat, or blood glucose levels) and then analyse that data to make a diagnosis, prescribe a medicine, or recommend treatment.
The MHRA has published an interactive guide to help you determine the exact classification of your device (be aware that this applies to the UK only). However, it is still a new area of medical device regulation, so it may be worth reaching out to the MHRA directly or even a Notified Body for their opinion.
So you wanna be a med dev developer? Download the guide!
If you want to be a successful medical device developer, you need more than a great idea for a product. In the guide below, you'll find everything you need to design and build a medical device, and how to bring it to market using the right QMS.