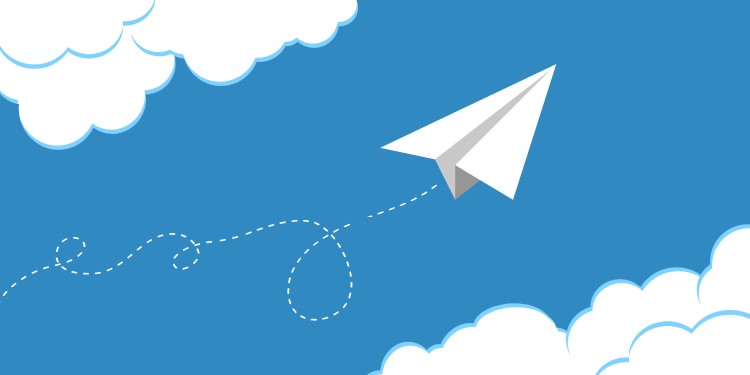 Migrating to a new eQMS is a big step for any medical device company, with many pitfalls for the unwary. What are the potential risks to your business in moving to a new solution and how can you best manage them?
Startups chose a DIY QMS approach
Most medical device developers in start-up mode understand they need a QMS, but lack the funds, time and inclination to install a proprietary solution straight away. Instead, they start by improvising QMS solutions, organising their documentation using the tools they know and love so well, including paper based filing, Microsoft software, Google Drive and/or Dropbox.
But scale-ups feel the pressure
But as the complexity and pressure of medical device development really kicks in, the limitations of these DIY approaches can quickly become apparent. A lack of automation and audit trails, e-signature integration and document controls can start slowing developers down and standing in the way of compliance.
Medical device developers shrink from the risk of eQMS failure
At this stage, most businesses will be seriously thinking about investing in a more robust eQMS solution.
But all too often, something holds them back. The fear of a bodged and costly migration. Concerns about losing data and development momentum as the business gets to grips with a complicated new system.
What are the risks of an eQMS migration? How do you mitigate them?
Whatever eQMS software you choose, there are always potential risks to the smooth running of your operations as you move your team over to a different way of working.
But there are some ways to mitigate the worst of these risks through the choices you make in the selection and implementation of a new solution:
1. Data migration
It might seem like a formidable task. It might be putting you off from moving to a new eQMS altogether. Your present system may be bursting at the seams and slower to navigate, but at least you know everything is 'in there'. The danger of losing data, or simply losing the will to live as the task spins out over months is enough to put anyone off.
How can you make sure your data migration goes as smoothly as possible?
First, plan your migration well in advance with an expert, if necessary. Your eQMS provider should provide you with some support, but you may also need a consultant or regulatory specialist to ensure you get it right.
Carry out a data clean-up before you migrate - identify relevant documents and unwanted material before you start. Don't just transfer a mess from an old system to a new system. Remember the acronym GIGO (garbage in, garbage out).
7 simple steps to a trouble-free migration:
Locate all files, create an index of all records and establish who is the document owner.
Scan any critical paper documents ready to migrate into your system.
Identify gaps in documentation or documents that need to be otherwise rewritten.
Organise your documents into a file structure.
Work with a consultant to ensure that your Technical Files or Design History Files will have the required structure and content to comply with regulations.
Your chosen eQMS should make it straightforward to import the file structure into the system by drag and drop or zipping your folders.
Archive any unwanted documents in an Archive folder.
2. Configuration and ongoing maintenance
Configuration of an eQMS is often a long and tortuous process. It can take many months, require lots of specialist help and finish up delivering a system you can't easily adapt and change.
Some 'heavy duty eQMS' require your team to master a whole new set of tools, with coding like skills needed to set up, optimise and maintain workflows and file structures. To control this risk it will help to choose a system that uses familiar software tools like Microsoft Office (Word, Excel) to build out your eQMS.
Focusing on the usability of a solution will help you effectively maintain your system with minimum training.
3. The solution won't work in the way you want
Many eQMS solutions come with built-in SOP templates for non-conformance, CAPA reporting and the like. But they may be so rigid they require you to change the entire way you work. We've seen this a hundred times before. Companies with functioning and perfectly compliant ways of working are forced to change their SOPs just to conform with an eQMS vendors' templates. Not only is this a huge pull on resources, requiring you to completely retrain your workers, but it's often entirely unnecessary.
Choose a system with the flexibility to support the way you want and need to work. It helps, of course, to have templates for Change Control, Non-Compliance and calibration, but they should be easy to adapt to meet your needs.
As Fabio Crillio, CEO of medical device consultancy, Avanti says:
"When we were looking at eQMS solutions, it was important we had the ability to move outside existing templates and could adapt the system to suit our customers' needs. It's great to have those templates, of course, but they can be restrictive. Instead, we wanted a system with flexible and configurable forms which our developers could use to build out their own unique approach to capturing CAPA, feedback, non-conformances and the like. It was important our clients could meet the regulation in a way that made sense to them."
4. Your workers won't work with you
When you're choosing an eQMS consider the likely impact it will have on the way your people work. Will it add more bureaucracy for them without making their lives any easier? Will the administration of the system be too burdensome for your needs? Will there be too much retraining required to keep your workers focused on delivery. A migration to an eQMS may founder if you haven't got the buy-in of your whole team, or if the timeline for mobilisation is several months. It may not be worth it, if your team actively avoid using the system in the future because it slows them down too much.
But, demonstrating to your team how a solution will make their lives easier through compliance features will be a key factor in their wholehearted adoption of a system.
Appointing an internal champion within your team, who understands the software and benefits and can help keep the implementation on track will really help. If they can show other team members how their lives will be made easier through a set of key features such as pre-filtering, recommended titles and specific templates this will help the entire organisation see its benefits much more quickly.
A reminder that this automation will make the assembly of the technical file at the end of the process much less fraught and stressful, may be enough to get the right people behind its adoption on the ground.
5. Risks your regulatory needs won't be met
One of the main reasons to migrate to an eQMS is to streamline the way you work, automatically generating evidence of compliance as you drive your project forward. To achieve this, you may be looking for a solution that integrates digital signatures so you can comply effectively with FDA 21 CFR part 11.
Check carefully that the eQMS you select has the right integrations, approval authentication and version history for you. For medical device developers, a compliant e-signature solution should come as standard. You shouldn't be paying for a third-party solution like DocuSign on top of your existing package. At the same time, if you're being charged a premium for biometric signatures consider whether it's strictly necessary for a compliant and efficient system. Don't overcomplicate your future admin or add costs without good reason.
6. Validation
Bread and butter items such as versioning and workflows need to be validated for compliance. But systems based on Atlassion's Confluence or SharePoint can potentially cause you more compliance issues than they solve. In Confluence, each time you save a document you create a new version. You then have approved and unapproved versions of the same document live in your system at the same time. So your first approved version may appear to be version 10 in your system. Confused? Your auditor certainly will be.
7. Adding unnecessary complexity
Many eQMS built for large corporations will make you build out your quality system in very specific ways. They may require you to document processes that have little relevance to the way you work, or in much more detail than the regulation actually requires.
And the upshot of all this may be a bloated system that takes time and effort to set up without adding real value to your business.
An eQMS that is overstuffed with lengthy and overspecified SOPs may end up counting against you in a quality audit. As Shaun Knights, Quality Manager at Callally said in our recent interview with him:
It's unrealistic to believe that every employee in every site will be following every paragraph of your 60+ page procedures - and that is how non-conformances arise.
Conclusion
Reducing the amount your operations needs to change to fit the demands of a new eQMS will increase the speed and enthusiasm with which your team will adopt it.
There are many cases where an eQMS is introduced and it simply becomes a tool for the quality department, whilst the rest of the organisation tried to keep doing things the way they always have.
A successful migration shouldn't take months on end, disrupt your operations and change the entire way you design and deliver your products.
Instead, look for an eQMS solution that lets you take a Lean approach. An eQMS based on a Lean document management system will ensure you are capturing what is relevant and necessary to build a product that meets requirements, evidences your compliance and nothing else.
It should help you capture and formalise best practice across your organisation, so you can show your regulators that meeting quality requirements 'is the way you do things'.