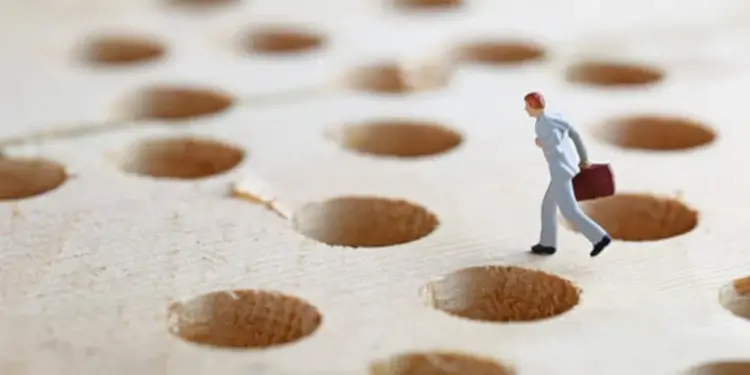 Do your systems give you the kind of control over your documentation which really match the organisational, commercial and regulatory demands which are daily made of them?
Document controls are those processes, practices and features which govern the creation, review, modification, issuance and accessibility of your business' documentation.
Every enterprise needs some level of document control to ensure a basic level of order and security in the way they manage their business functions. But as a company grows and the need for quality certification or regulatory approval arises, the need for more sophisticated document control is likely to grow with it.
And if your capabilities fail to match those needs, it may have a serious effect on your operational efficiency and ability to deliver for clients.
Here are 7 digital document control limitations that can really hold back your business as you seek to tighten up your governance, agility and oversight capabilities:
Why not just use Google Drive as a Document Management System?
1. Can you control who can create or edit a document?
This is pretty basic, but if you can't control which internal or external users can create or access a document on your system and who has authority to change it, then you've got a problem. If you're sharing links internally and eternally that give unfettered access to anyone they're sent to, then your chosen solution is missing some fundamental requirements for secure and reliable management of documentation.
You certainly shouldn't be using it to build out a Quality Management System, or other controlled environment, since you can't oversee who can add, edit or remove documents within it. In this case, there is clearly a risk of accident or malicious loss of critical detail from your systems.
2. Can you always tell which is the latest 'issue' and a 'draft' of a document?
Within Google Drive and other file sharing solutions, it's up to the users to manage and police their file saving and naming processes so that certain iterations of important documents are retained and that the differences between drafts and final approved versions (or 'issues') of files are always clear.
Are your current processes enough to satisfy a certifying body or regulator that your team will always be looking at the correct and most up-to-date version of quality documentation?
Effective product development controls will have provision for automatic naming of files and iterations that will reduce the possibility of this kind of confusion.
3. Can you control who approves changes made to documents?
Certain kinds of documents (such as product specification, quality or procedural files and the like) may require approval before any changes to them should be made generally available. Sometimes a change that makes perfect sense to your engineering and regulatory function, may be impossible for your manufacturing team to agree to.
You should have control processes that always involve the right people in every change. The right digital document management system can ensure that no document is released unless specific stakeholders have read and approved it. Being able to sign it off with a unique digital signature is also a good way of adding more rigour and traceability to your approval processes.
4. Are you ready for an audit?
If you cannot easily find the documents you need within your document management system, then that doesn't bode well for quality audits by certifying bodies. Your system should give you the ability to customise your file's metadata so that you can facilitate easier and specific searches, maximising day to day efficiency and making you better prepared for inspection.
5. Is it taking too long to get approval on changes?
In a manual document control process, or even a document management solution administered via email and a shared drive, requests for approval can be overlooked or sit in someone's junk folder for days or weeks before being noticed. The right document management system should support workflow that can automate particular kinds of routing, follow-up, escalation, review, and approval, so nothing is ever missed or delayed unnecessarily.
6. Are you relying too much on the knowledge of your tribe?
It takes a long time to develop some kinds of products, teams grow, move on and change. If your company is relying on the internal knowledge of key individuals to keep the history of a design and build process alive, there's something wrong. Your system should be capable of storing and controlling all the historic documentation related to every development project you've worked on. It's common sense to keep decent records of how a product has been developed, but in some sectors it's a vital part of compliance.
7. Can document changes trigger retraining workflows?
Most regulated companies are required to train personnel on important quality documents and prove that is has been done. When quality documents are changed, updated and approved, can your system automatically notify your team that they need to refresh their training? A sophisticated document management system can trigger notifications and training workflows, while logging which team members have complied with the request for future auditing purposes.
Conclusion
Not every company needs every possible level of document control available to them from the very beginning of their journey as a business, but these needs will certainly grow with them.
The right document management system should provide a scalable solution that, in the first place, can give you basic support for secure document control and curation.
It should also be able to provide for a future where the need for workflow management, complex external collaboration and compliance auditing may suddenly loom large.