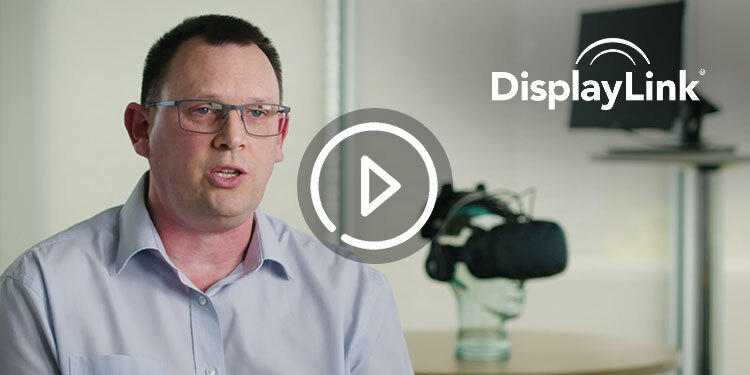 The US human interface company, Snyaptics Inc announced this week that they are acquiring DisplayLink Corp in a $305 million deal. As DisplayLink has $102m net cash the full value of the deal is nearer $407m. DisplayLink are a leader in high-performance compression technology and have been using Cognidox since 2006.
The acquisition, which will be completed in Q1 2021, is expected to add around $94 million in annualised sales to Snyaptics' takings.
DisplayLink innovations have powered vital 'Lock Down' tech
DisplayLink is a semiconductor and software technology company founded in Cambridge in 2005. Their clients are some of the world's leading PC and peripheral brands, including Dell, HP, Lenovo and Logitech.
DisplayLink's innovative silicon devices have been an integral part of the docking stations and video conferencing products which have kept the world connected, collaborating and trading during lock down.
Cognidox DMS supports high growth companies
The multi-million dollar deal with Synaptics is yet another win for a Cambridge based technology company - following the recent sale of UltraSoc to Siemens earlier this month.
And it's yet another successful exit for a company who use Cognidox as the Document Management System (DMS) that underpins their business.
So, how did a high tech company that once comprised just five engineers, scale from a start-up to a global enterprise with a $400 million deal 15 years later?
Watch DisplayLink VP Technology talk about their approach to Document Management
When we interviewed Jonathan Jeacocke (Vice President Technology at DisplayLink) in 2018, he talked about the company's inception, and the reasons they selected Cognidox as their DMS.
In those critical early days, he told us, they were looking for a solution that could help them impose the governance and controls they needed to drive sustainable growth for their business. It was a decision that would prove a critical part of their early and long-term success:
"A solution that could scale with us"
"We'd been involved in designing products since 2005," says Jeacocke, "We started off small with a handful of engineers, and we needed a document management system that would grow and scale with us, bringing an order and framework to our processes. As our products grew in complexity and we added more engineers and inputs… the need grew to contain and control this information. Cognidox provided that functionality and that framework in a rigorous way."
Cognidox - "The Right Fit for Us"
From the earliest days, Cognidox was a structuring influence on the DisplayLink business as their need for information management and project governance quickly expanded. And the company still relies on our software today to secure IP and control the flow of documentation, internally and externally.
As Jeacock points out:
"Cognidox has taken us from a small company to a very successful larger company... We were able to train our engineers from day 1 in the use of Cognidox, and as new engineers and new team members joined, it was a natural fit to just continue using the software. We're now continuing to innovate with new product sets… We use Cognidox to control and track how information flows into and out of the company. It's just the right fit for us"
This was a theme echoed by Ian Stacey (Vice President Silicon Engineering & Operations at DisplayLink) when we interviewed him earlier this year. He spoke then about how Cognidox brought order and control to their complex chip development processes where tens of millions of dollars are at stake.
But he also commented on the flexibility of the solution, the reason why so many ambitious start-ups choose and stay with Cognidox as they use the software to grow in their own unique way:
"What's great is Cognidox doesn't demand you work in a particular way. You can decide how you want to run your engineering flows, your development flows or quality flows. Rather than Cognidox imposing a way of doing things, Cognidox supports the way you want to do it."