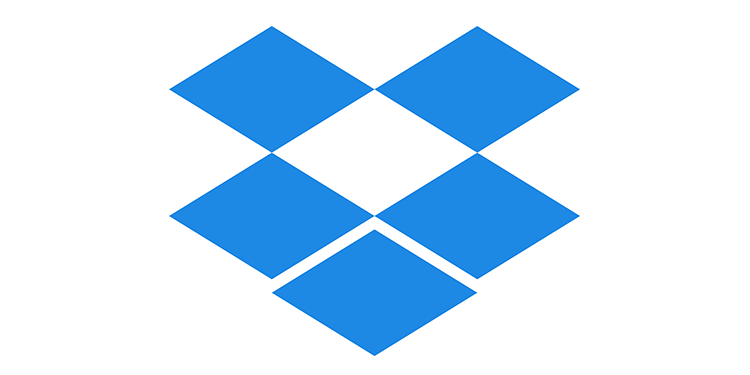 Dropbox is an easy to use cloud storage and sync application that is increasingly used in work settings for file sharing and collaboration. It's a great way to ensure your work is automatically backed up online and synchronised across all your devices.
With Dropbox, users can create and save files in a shared folder, add new folders, and work on them collectively with some degree of version control. Ongoing iterations have added greater functionality to the offering, positioning Dropbox as a Document Management System (DMS) for business, something it has achieved with varying levels of success.
So, if you're a tech start-up or growing SME looking to implement an enterprise-grade file-sharing solution and collaboration tool, should you really use Dropbox as your DMS?
Here are seven things to consider when assessing whether Dropbox is the best Document Management Software solution for you and your company:
1. Is it time for a full audit of your document management capabilities?
The ubiquity of Dropbox as an easy tool for personal file sharing has led to it straying into business use in undisciplined ways. Many workers regularly use their personal Dropbox accounts as a means of avoiding clunky shared drives and sluggish email servers; a quicker way of sharing files with clients or for working at home.
These shortcuts can represent a big security risk, as documents and data are shared without oversight. This has led many businesses to adopt the solution formally to prevent its unauthorised and uncontrolled use.
But simply choosing Dropbox as your document management system because that's what everyone is using anyway is not necessarily the best way to solve your compliance headaches.
If you're thinking about paying for access to formalise file sharing and access control, you should be thinking about other elements of governance, too. Does the system integrate with e-signatures? Does it give you the document audit histories you need? Can you set up bespoke approval workflows for documentation that can meet quality standards like ISO 9001 and ISO 13485?
A full audit of your business requirements for collaboration and compliance is the way to find a solution that will work for everyone while scaling to your future needs. Make sure your chosen DMS is capable of doing everything you need it to. Otherwise, you run the risk of new solutions spreading through the back door. The last thing you want is new and different kinds of personal accounts proliferating again without central IT control.
2. What level of document management do you need?
Before bringing any new solution in, it's worth thinking about where it will leave you on the pyramid of information management maturity, and whether that will match your business needs.
In this schema, broad-based file sharing solutions that enable a basic level of information management sit at the bottom layer of document management sophistication, while the most powerful DMS sits at the top.
The nearer the top of the pyramid your company's solution is, the more you will be capable of information governance, quality management and lifecycle management.
In other words, if you work in high-tech device development or a heavily regulated sector where control of documentation is required, the more sophisticated controls a DMS can offer, the better.
So, can Dropbox help you meet these standards and will it help you do so in the most cost-effective way?
3. Is it a low-cost solution?
These days Dropbox is certainly not a low-cost solution for businesses. There are different tiers of personal and business plans governing its use. The enterprise version offers greater configuration and support - but all that comes at a price. If you ever thought you could use Dropbox as a 'budget option' for managing your company's documentation, you should think again.
Even if you're looking at its value for money in terms of cloud storage per pound spent, Dropbox still doesn't match up to the best available.
4. Version Control in Dropbox - it's simple, but complicated
Dropbox, like Google Drive, allows multiple individuals to work on a single document in a shared folder, creating a new version of a draft every time it is changed. In Dropbox, users can do this within Word if they wish. Selected people can comment on and be alerted to comments on each of these drafts. However, depending on the nature of the package you have with Dropbox, each version is only saved between 30 and 120 days. After that, they are deleted, along with their associated comments, and previous versions of the draft cannot be retrieved.
So, if you need to keep an audit trail of all material changes made to a document beyond those time periods, someone will need to keep creating new copies of the document and renaming them at regular intervals.
In this case, the chances of multiple people working on different, out-of-date or misnamed versions of a document rises significantly.
This approach requires users to be highly disciplined in their collective approach to document management and naming conventions - agreeing the moment when all changes should be 'accepted', what new versions of documents should be called, and when and by whom they should be locked for changes.
5. Dealing with duplication in Dropbox
There are other moments where Dropbox fails to deliver in everyday document management.
Within Dropbox, if two users are editing a document at the same time, this creates two conflicting versions which are then saved in the same folder. The way Dropbox suggest you resolve this is for the document owner to compare both versions side by side and then merge them manually, as best you can. This solution is clearly time-consuming and prone to error. The constant need to de-duplicate is something a lot of Dropbox users complain about.
6. Can you build a QMS with Dropbox?
When you are working on the quality documentation that defines your entire business process, you need to ensure there is only one master version of each document locked down and easily retrievable at any time by you and your staff.
At the same time, if you are seeking to obtain ISO 9001 or ISO 13485, you will need to prove you can audit a document in its entirety, demonstrating who has contributed to it and what changes have been made to it along the way. This is particularly important in an area like medical device development where quality tracking requirements are extremely stringent.
When you're building a Quality Management System (QMS), it helps to deploy a document management solution that makes this rigorous approach part of its structure. So, for example, a good DMS will use a system of enforced naming and versioning so that drafts of documents cannot be mis-labelled or misfiled.
With a clear indication of which document is the 'approved' and master version of a document - suggested new drafts can be then uploaded and associated with each approved version - enabling a process of continuous improvement - which is the goal of quality standards like ISO 13485 and 9001. This is not the case with Dropbox.
7. Dropbox and Risk Management
Dropbox has certainly come a long way in developing its document management tools, especially in its enterprise versions, but it still falls short compared to the best in the market.
It does feature the ability to create multiple iterations of documents while seeking comments and approvals from multiple stakeholders. However, for businesses working on complex projects in highly regulated sectors, where Quality Management is of paramount importance, many workflow features are not present that should help safeguard developments projects from 'risk'.
For example, Dropbox does not come with 'phase gating' functionality, the ability to await multiple approvals from stakeholders, before documents are automatically released so that the next phase of a project can begin.
When a DMS becomes an eQMS
Ultimately, Dropbox is a file sharing system that is evolving into a kind of document management system and can be used as such. But it has not been built from the ground up as a DMS and a tool for document control. Neither has it been built as an eQMS (electronic Quality Management System).
For those seeking to invest in a DMS, in order to deliver and compete in sectors where quality assurance and compliance is key, it would be shrewd to consider a system that has QA tools 'built in' as well.
It would certainly be worth considering a DMS built around a process driven intranet. With these kind of systems, your entire business process can be captured and stored graphically in interactive workflows, while deep linking to a dynamic repository of supporting and fully auditable documentation.
Conclusion
Dropbox can be a useful solution for cloud-based collaboration projects, but when it comes to the meticulous control of documentation required for software and other kinds of high tech product development it is likely to be insufficient. If your intention is to use Dropbox as an eQMS (electronic Quality Management System) for the procedural documentation that your business is required to generate, it will likely fall short of expectations.
Blog post updated on 23/05/2023