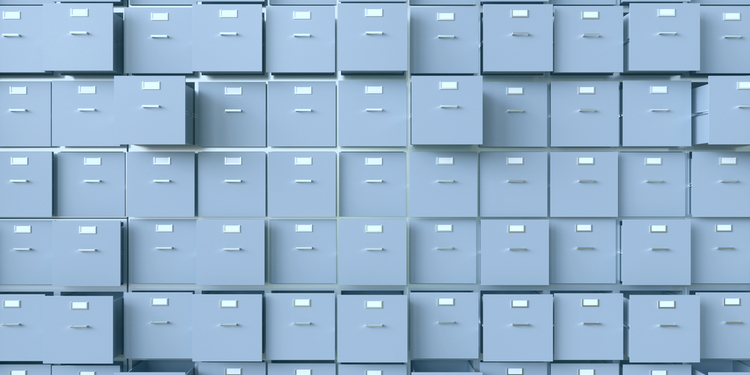 What should you be looking for when you're choosing an electronic document management system (eDMS)? It all depends on the levels of control, collaboration and flexibility you need to achieve.
What is an Electronic Document Management System (eDMS)?
Document Management Systems are software offerings that include 'self-built', proprietary 'on-premise' and cloud-based solutions. They are intended to bring structured and secure digital filing capabilities, discoverability and control to all the documentation your business generates in order to function effectively and meet regulatory requirements.
Who needs an eDMS?
It's still the case that 'Document anarchy' is wasting many company's time, energy and resources. Difficulty locating and sharing documents still rates as one of the principal irritations and challenges of many workers' daily lives. But for some companies, it is a literal block on winning new business and scaling up effectively. Poor document issuance and control procedures can stand in the way of meeting standards like ISO 9001 and ISO 13485. At the same time, inadequate security infrastructure reflecting the sensitivity of the data you control can lead to system breaches with serious commercial and reputational repercussions.
Most digital filing tools (such as a simple Google Drive) can bring immediate benefits to a growing business through structuring your storage more sensibly and accessing shared spaces for document collaboration. But not all of them are designed to face every kind of business challenge - or 'grow into' those challenges with you.
Here are 6 tips for choosing an Electronic Document Management System that's right for you:
1.Should you 'do it yourself'? Choosing between installing a third-party purpose-built eDMS solution or taking a DIY approach (using file-sharing apps like Google Team Drive, Dropbox or Box) is one of the first choices you might be faced with.
File sharing platforms like Google Teams or OneDrive offer decent, user-friendly multi-platform collaboration and document management capabilities. They are easy to set up, and they can be 'low cost' or 'no cost' (at least, to start with). However, they can also become quickly inadequate to the complex file control and storage requirements of a scaling business. Particularly, those who are generating and collaborating on increasing volumes of technical documentation in a range of formats - or accumulating sensitive customer data.
2. Is SharePoint the answer? For those with more complex requirements, SharePoint might seems like a good choice. With SharePoint you can spec out and build a solution that does precisely what you require, after all. However, building out a SharePoint solution advanced enough to meet formal Document Management needs, will likely involve considerable developer time and even specialist support to properly, design, implement and maintain.

When it comes to developing your own Document Management System, therefore, you need to consider if you can make it sophisticated and secure enough for your purposes at a realistic cost. And even if you can, what kind of maintenance it will need to keep operational in the long term?
For many firms - choosing a purpose-built, proprietary DMS solves for exactly these issues, taking away the headache of system design, development and support. It lets you focus on the critical tasks of managing your own products and serving your clients.
3. On Premise or Cloud Based? A third party document management solution can offer you highly secure, configurable and sophisticated DMS functionality, while taking the specification and development headache away from you. But should you go for an on-premise installation or a cloud-based SaaS solution?
On-premise solutions require you to use your own servers and storage, which means you will still need to perform your own maintenance. But you can, perhaps, feel more confident that all your data is safely within your control. Other downsides can be the large upfront costs, and the time they can take to install and learn to use.
Cloud-based solutions are generally more agile and flexible. But if you use a cloud-based solution, how is it set up? Do you get a dedicated service like a virtual private server or are you sharing resources? Are files encrypted when in transit? What about data centre security, backup and redundancy?
Whatever solution you choose, ensuring it is designed to help you store and handle information to the rigorous standards of ISO 27001 will be an indication that the company you are dealing with is capable in the highest levels of data security.
4. Do you need Document Management or Document Control? This is an important distinction and gets to the heart of what you may require your DMS to achieve. Good document management is about ease and flexibility in storing, locating, updating, tracking and sharing documents. Good document control is about instigating access hierarchies, security, auditing capabilities, version governance, review, approval and issuance protocol. Not every organisation will need to achieve the highest levels of document control - the kind of levels an aerospace or pharmaceutical company might be required to meet - but many will need more than a basic Google Drive solution can support.
5. Think about scalability. These considerations should include much more than the ability to expand storage space or add seats at a reasonable cost. It's about being able to respond to more complex document handling requirements with the right tools at the right time for your company. At the inception of your business, you might just need a secure, searchable repository and collaborative space for your team to begin collectively working through ideas. But as those ideas turn into real commercial plans, opportunities and deadlines, you might need your DMS to operate more as a Quality Management System. This might require more sophisticated document control and 'phase gating' tools, or the ability to produce auditable 'technical files' to strict specifications.
Choosing a document management system that can grow with the complexity of your needs can stop you getting bogged down early on with documentation requirements designed for larger, more established corporations. But it can also give you the ability to quickly realise a more controlled approach as you begin to think about gaining ISO or proving compliance with regulations.
6. Consider the cost. Obviously. But be aware that the cheapest may require compromises when it comes to document control and scalability, while the most expensive 'best in breed' choices may hobble your agility at pivotal times in your company's journey.
So-called low-cost solutions like Dropbox and OneDrive can quickly become expensive when you upgrade to their Enterprise versions - as you need to add seats and more storage. At the same time, the amount of effort you spend figuring out workarounds for generic solutions - making digital signatures and other integrations function in the way you need them - can all add to your overheads. But the cost of 'best in breed' quality management software can be truly prohibitive for early-stage businesses - three-year minimum contracts at in excess of 10K a year are not uncommon. And what's more, the kind of SOPs and document control processes they might require you to implement, may not suit a business in full ideation mode.
Conclusion
It's common for DMS decisions to be made based on what looks most easy to accomplish quickly and cheaply - only for organisations to realise the limitations of their choices later on. Others choose the most robust and rigorous solutions they can find (for the all right reasons) only to feel held back by their inflexibility as commercial realities hit.
Creating a list of MoSCoW requirements (the things a product Must Have, Should Have, Could Have, and Won't Have Yet) will help you prioritise what is important to you now, while thinking about what will become significant in the future. Demonstrations and trials of potential DMS solutions are also good places to start. They can help you work out what you really need, and what you can actually work with.