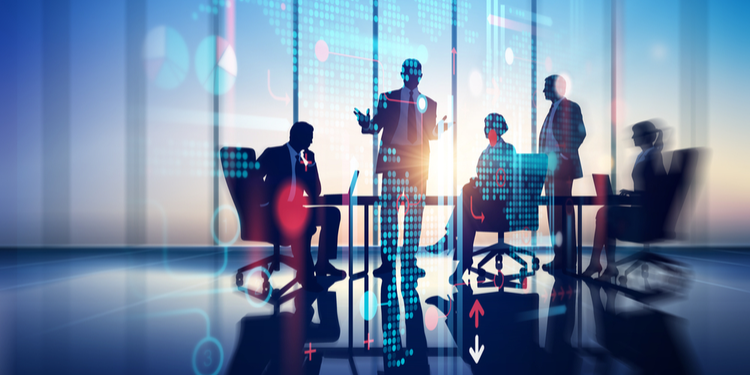 I've been using the term "knowledge workers" frequently in recent posts, so maybe it's overdue a definition. Here's a recent quote from McKinsey analysts that I find useful:
"The heart of what knowledge workers do on the job is collaborate, which in the broadest terms means they interact to solve problems, serve customers, engage with partners, and nurture new ideas." - McKinsey report, October 2009
Cognidox is used by companies that make high-tech products - semiconductors, electronics and similar - and so it's clear that the average user in these companies fits well with this definition.
Over the year, we've taken a high-level view over an amalgam of many companies that are storing files in a Cognidox repository to see what tools they use when performing their knowledge worker tasks. It's not a rigorous scientific study by any means, but the results do seem consistent.
What we found is that Microsoft Office Word is still the tool of choice for capturing "what's important" for these product design companies. For companies with many 10s of 1000s of documents in the repository, Word files were over half of the total stored (56%). The other format that is clearly important is PDF. CogniDox automatically generates PDFs from file formats such as Word and PowerPoint, but even after allowing for these 'duplicates' we still saw that PDFs make up over a quarter of the total (26%).
There are pockets of OpenOffice in use, especially among the engineering teams in our sample, but this would be consistent with the market share estimates of OpenOffice.org i.e. 10-20%. In any event, the main application is Writer and it is being used as a straight substitute for Word to serve the same purpose in documentation.
Other Microsoft Office applications came in as follows: Excel (6%), PowerPoint (4%), Project (1%) and Visio (1%). The rest were typically the outputs of specialist teams such as software (zips, tar files, etc) and technical authoring (XML).
Of course quantity isn't directly correlated with importance. One of those Visio diagrams or Project plans may have taken far more effort and be considered more vital than a bunch of Word files.
This also isn't a measure of software application usage – I'd expect email clients (Outlook, Thunderbird) and Browsers (IE, Firefox, etc) to figure large in that. This has more to do with the intersection between applications used and file storage.
Note this does not capture the knowledge worker's other modes of collaboration - surveys show the telephone and face-to-face meetings are still the preferred means of collaboration. People love their meetings. I've quoted two other surveys in previous posts that tell us the average time spent on meeting is 1hr 30mins per day, but if you are a Product Manager you could be attending up to 15 meetings per week - at least 3 hours per day of their time.
When meetings are not possible, e-mail and attachments fill the gap across the boundaries of time and location. However, the knowledge workers we analysed would possess in-boxes containing thousands of valuable content files as attachments, if email was the only option.
There wasn't much evidence of the repository being used for multimedia files – no large image or video libraries. Probably not surprising given the nature of the enterprises and I'd expect different from e.g. a media creative company. Pity, as there's huge untapped potential for using short (5 min) videos to assist product development – visual bug reports being an example.
There is also potential for Enterprise 2.0 tools in collaboration – but the reality seems to be that we are not using them yet. There's no reason why that won't change over time as teams increasingly collaborate using Wikis, micro-blogging and other tools. There may be good reasons to use Facebook for social networking or LinkedIn for business networks, but it has yet to make a case for internal knowledge worker networking.
But it will stay true that a key part of a product developer's responsibilities is to document the product, and keep a safe record.
And Microsoft Office Word is still their preferred way to do the former.