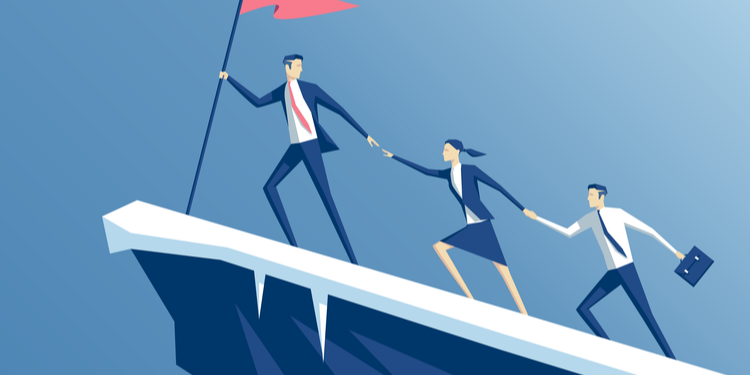 Although I'm in a Startup business I admit I've been confused about what is happening to UK Government support in this area. I had a vague idea that the regional development authorities (in my case EEDA) were on the way out due to their funding ending around now (Nov 2011). Where does that leave other services such as BusinessLink?
I would have carried on in blissful ignorance but my better half who works in Education wanted to know how her students might get access to good information and advice on how to become self-employed or start a small business. Naturally I had to put aside my work to research this immediately for her :-)
One impression I get is that there's been a surge in the number of people offering independent advice - some of it well-organised and thought-out and some of it very much a 'one man outfit' where results may be a little more variable. In some ways it's a reaction to the confusion - if the Government is axing the service, better step in and provide an alternative. If that alternative is good, then fine. But to risk messing with the startup dreams and aspirations of (especially) young people is not.
So what are the facts?
Well, the regional bodies are certainly going, going gone and seem likely to be replaced by something called LEPs. Why and how they came about is a mystery to me, but I am unskilled in the art of Quango creation.
UK Government has not axed the centralised BusinessLink, but has rather given it something of a facelift. The new portal (http://www.businesslink.gov.uk/newservices) gives you a choice of whether you want guidance through the startup process (http://www.businesslink.gov.uk/mynewbusiness) or whether you need advice more on how to survive and grow to the next level (http://www.improve.businesslink.gov.uk/).
My first impressions are that both sites have a lot of useful information and resources (a lot of it in short video form). Some of it isn't cutting edge advice - for example the video on Business Plans is a little bit old-school and won't appeal to Lean Startup enthusiasts. But I can live with that. If you are lucky and have access to high-calibre services such as Startup Masterclass then good for you, but if I was cut-off from those services then these BusinessLink web sites would be a good safety net.
And there are even buttons for Twitter (@BusinessLinkGov) and Google +1.
The other web site they recently launched is also interesting. It's called Mentorsme (http://www.mentorsme.co.uk) and it's a sort of online dating service connecting entrepreneurs with experienced business mentors. Naturally I tried it out - Cognidox Ltd is a "growing" company based in Cambridgeshire, so who can I talk with to be mentored? It gave me just one local business coach contact, four national organisations and two online-only organisations. None of whom were familiar to me (and that's not a good thing).
Like many similar websites, it seems like a skeleton with the content "yet to happen". Which is exactly the wrong approach for a web-based business so they didn't follow their own advice really.
But that's correctable. So I would say to all my contacts who provide professional services and startup mentoring / coaching services: Get your name and contact details on this site. We've already paid for it with our taxes so it makes sense to get behind it and make it work.
I'd like to see the Mentoring site "grow a pair" to use a rude expression. Put up recommendations and reviews for the mentors. Crowd-source whether or not "Jane Doe" is a true source of inspiration and a genuine aid to the startups she's helped. That would be better than any sort of attempt at regulation for "Small Business advisors" or similar.
And can I just say that, in the context of earlier criticism well done for building at least one of the web sites using Open Source technology (Apache, Drupal, jQuery).Quite why it didn't make sense to use the same technology for all three sites is a matter for another day.