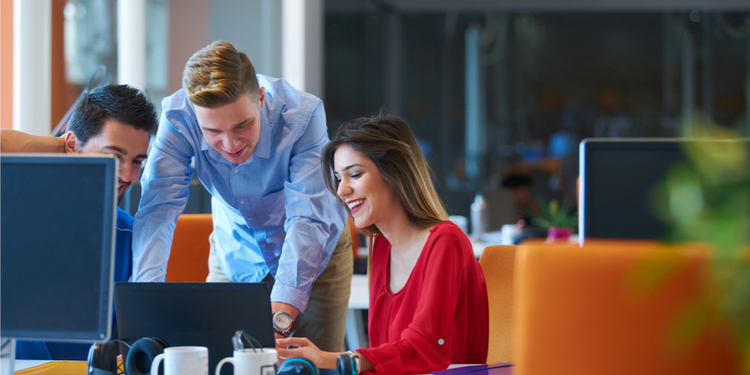 During my stint at the Startup Masterclass open mentoring day in Cambridge this week I had a few fascinating discussions about issues facing the Startup founders attending.
One that stood out was a conversation on the pros and cons of adopting a Freemium business model for a software business.
No way can you hear an introduction to a new business and immediately pontificate if Freemium would be of benefit or not, but I did recall an article I'd read recently that tried to come up with a "test" for when Freemium might be the right way to go.
The original blog article by Peter Levine is here: http://pandodaily.com/2012/04/09/what-now-freemium-or-paid/
Let me present the four factors in the test and elaborate a little on what I think is meant by them. According to the article, the Freemium model must offer:
(1)"Phenomenal quality, value, and usefulness"
This is a composite of things really, but the way of testing this for me is the probability by which recommendations of your software product are likely to be spread through the target customer base. I imagine a scene where I meet up with peers and they tell me about the latest CRM tool they are trying out, for example. Or, it might be an entire set of tools such as the Lean Startup Toolkit (sorry, shameless plug), many of which are Free or Freemium.
It's also crucial that the user experience of using the tool is immediately gratifying. By that I mean that someone broadly familiar with the domain (editing a diagram, managing a project, running a sales pipeline, etc.) can achieve something non-trivial with your software in 15 minutes or so. And that they will be impressed and left feeling more capable by the process. If you have to provide a training course first, it may that Freemium isn't the right model for your product.
(2) "Access to a very large user base (millions of users)"
Freemium is a marketing tool that enables you to reach a far wider audience than you could otherwise afford with a media advertising budget or an outbound Sales force. However, if your software enables a better or more efficient usage of a specific component in the design of luxury yachts, and is used by a very specialised few, it's a reasonable conclusion that Freemium isn't the right answer. It may well be that you offer Free Trials for a period, but that isn't Freemium in my book.
There's a time element in this too. Your software product addresses a need now, and in a year's time that need might be obscured by something Google Drive or Apple iCloud has added to their product (for example). It's really important therefore that you accelerate the customer acquisition process, even if you have to work out later how to monetise it. There's a flaw in that logic that should be very apparent to you, but I'll leave it as-is just to make the simple point about timing.
(3) "A logical way to make money from the free base"
For me, the cardinal error of badly-implemented Freemium models is misplacing the break-point between free and paid-for. There are too many products out there that take an easy option such as the amount of storage offered. You use the free version for say 6 months and love it, but then you realise you are still only using 5% of the storage budget allocated. Only a sense of loyalty or regard for the product would make you upgrade, and I'd rather not have to depend on that in my business plan if I were the company involved.
The better ones allow you to use and benefit from the product, but leave in some annoying characteristic that you'd pay to remove. It could be as simple as watermarking the files created. It might be the awkward way you have to login. If the pivot point between free and paid-for versions falls close to the point between commercial and non-commercial usage, you're in the right zone for B2B software. For B2C software, it's far less easy to decide.
(4) "Simple, understandable pricing and experience"
The value of simplicity should be obvious, but there are also discussions among the Freemium community on whether the highest priced version of the product should be on the left or the right hand side of the Pricing web page; and the relative merits of marking one option as "Preferred" or "Most Popular".
Should you list the pricing at all? I've noticed a tendency in the past year that Freemium and Commercial Open Source products are coyer about publishing their prices. This is a backwards trend. Part of me gives them the benefit of the doubt: something in their market or business space has informed them it isn't a good idea to be so open. But most of me dislikes and regrets it. I liked the way that software product web marketing had moved away from the "Contact Us" style of pricing to a more transparent model. For me, the decision whether to even try a software product is a function of what it does to address my need *and* what it is likely to cost. To do that when software vendors hide their pricing seems impossible. If I have to talk to a Sales person or attend a webinar, I assume the vendor is covering up a high price tag and won't bother proceeding.
*****
To return to the original question: should I adopt Freemium or not in my Startup software business? This article has at least two points that are crucial: your software must have a large potential user base and be immediately compelling to download and use. A follow-on characteristic is that it must be intuitive to use and leave the evaluator feeling more empowered. Beyond that, I think the other two factors (#3 and #4) are things to consider after you decide to use Freemium, in order to maximise the value you get from doing so.