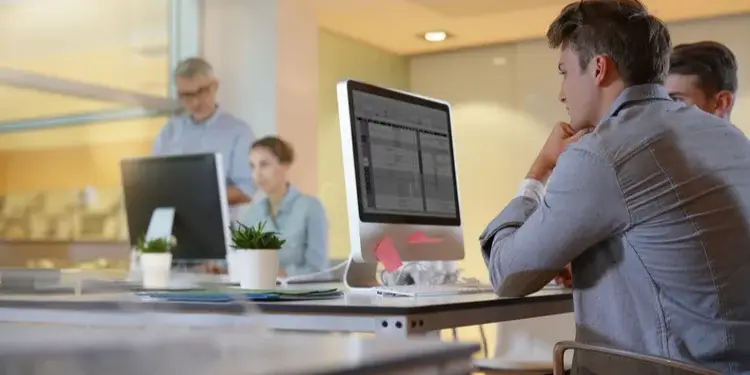 This is text for an article that appeared in the print edition of the Cambridge News on Tuesday November 19, 2013. The newspaper is launching a campaign in association with CRC to create 125 new apprenticeships in the city to mark their 125th anniversary.
This story starts in October 2012 when we decided it was time to add to the Cognidox technical team. Like every Startup company, we had a to-do list of software features as long as your arm but we also had infrastructure work that was taking up time. This was considerably more complex than setting up a small workgroup server, for example. We were launching new cloud-based products but still had to ensure releases of our original product continued to happen.
Our attitude back then was similar to that I've seen at many Cambridge companies: only the top 1% of graduates from the top 10% of universities are good enough for our software team. Throughout my 18-year career working in local software companies it's always been the same remark - "I suppose you get a lot of your top talent from Cambridge University?" To an extent, it's been true. I bet my ex-employer Virata wasn't the only company that counted the number of PhDs among employees and used it as a metric in the company pitch.
There are two things (at least) wrong with that attitude. First, you assume that every job has the same technical requirements. Second, you close your mind to all the other pools of talent out there.
We also need to be frank about another matter: every Startup is short on cash and salaries are usually the highest expense category in companies, no matter what their size.
Around that time we heard about something at Cambridge Regional College (CRC) called the Apprenticeship scheme.You can read about it for yourself (http://www.camre.ac.uk/Apprenticeships/) but the key point for us was: here's a pool of IT students looking for placements in industry. There was a bit of soul-searching - could we provide the job security and quality of learning environment that would be needed? We decided the answer was "yes". CRC staff met us and seemed to agree.
Maybe we had 'early mover advantage', but we were exceptionally lucky in the candidate we met. Lewis had completed his course at CRC and joined their apprentice scheme. With the encouragement of CRC teaching staff, he'd also entered for something called "WorldSkills" and won Gold in the IT Technician category of the UK contest.
Over the course of his year so far we've shown Lewis how to use a number of open source software tools such as Selenium and Puppet. This isn't the place to explain these, but suffice it to say the business benefits are improving software releases through automated testing; and streamlining the provisioning of cloud-based configurations. Big stuff for us.
This week he's back in the WorldSkills contest, this time in the IT Network Security category. The type of problems he'll be required to solve may include: configuring a firewall on the router, setting up a secure (https) web site, configuring NAT, setting up secure FTP, managing SSL certificates and carrying out network intrusion detection analysis. It's all a tiny bit too Microsoft- and Cisco-oriented for our technology tastes, but there is certainly no doubting the relevance.
Cognidox were not the first and certainly are not the only Cambridge company to get involved in Apprenticeships with CRC. But as far as I know, we may be the first Startup company to do so. It's something we'd encourage other Startups to try.
Oh, and by the way, companies with less than 1000 employees can access a grant of £1,500 if they take on a new apprentice aged 16 to 24 years old. At least it covers the cost of IT equipment and the first month's rent.
About the author:
Paul Walsh is CEO of Cognidox, a software company that specialises in helping its customers achieve quality certification through better internal document control processes and improved knowledge transfer via secure customer portals. Customers include CSR, Samsung, Fujitsu Semiconductor, Solarflare and many other high-tech product development companies.