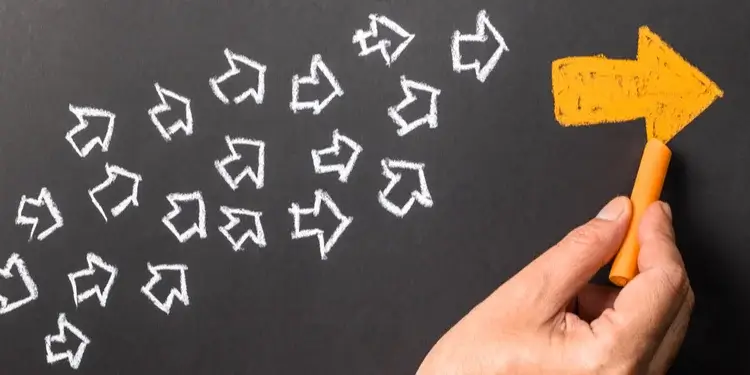 We've launched our new website design and I thought I'd take this chance to share a few thoughts about it, and the state of website design in 2015. I'm writing this for the average CEO / MD / web site owner so if you are an authority on web design you are probably in the wrong place.
When we decided we could not live with the old web design we had, the first step was to look at a number of sites and make notes about features we liked. There is no one perfect site, but different ones have elements that you will instantly like. It's still a matter of subjective taste, but you may as well make a list of what you like. The more structured your list of likes, the better. We did it as a PowerPoint with screen grabs and notes. It's important to look out for elements that are in conflict with one another.
Normally, I would not be concerned about the underlying technology / platform. I care to the extent that I know a web content management system (WCM / CMS) makes a big difference in making it easier to maintain the site going forward. Therefore I would choose to use an(y) CMS rather than handcrafted HTML / JavaScript alone. We had used the Joomla! CMS for the previous 2-3 versions of our web site. We're in the business of integrating our document management tools with CMS systems and in the past year we implemented a WordPress plug-in for CogniDox. That edged us away from Joomla and towards WordPress, just so we could "dogfood" it on our own website. We had concerns (security, mostly) but that's another topic.
So, knowing we wanted to use WordPress helped to narrow our search for similar sites, favourite themes, and elements. Just do a search for e.g. "best wordpress sites" or use something like BuiltWith (http://builtwith.com/wordpress) to help you find the best examples.
The second thing is to use that list of favourite ideas as just a starter for a discussion with your chosen web designer (and the graphic designer they use). There's no point in hiring an expert if you are over-rigid in your requirements. Let them have the space to design.
That doesn't mean you should not be up-to-date with the current trends in web design.
Looking back over our project from concept to delivery, there are ten aspects that I would suggest you consider. This is my checklist of them:
Responsive design
Scrolling-not-clicking
Modular design
Parallax scrolling
Moving background images
Ghost buttons
Fly-out menus
Large typography
Use of video
Page loading speed
A very brief note on each. It would be dumb in 2015 not to design your web site to be viewed on multiple (and especially mobile) devices. That makes stipulation of a responsive design and use of scrolling rather than clicking as the primary means of navigation. The smaller screen also makes the use of fly-out menus more useful. It needs to look smooth when you scroll (parallax scrolling).
Most web sites today have to perform different functions (remember the simple days when you were quoted for either 3, 5, or 7 pages of HTML). It makes sense to have a modular approach to the design so that the best horse is chosen for a particular course. Naturally, use the style sheet to keep it all looking integrated. Don't go too crazy on compiling a long list of add-ons or extensions either. Each one you add will have to be maintained (think security patch time) in the future.
You want it to look contemporary and to last for at least a while before it looks so "last year". Right now, elements such as ghost buttons, large moving background images, and large typography fonts are the way to do it. It's not just about fashion. There are good UX reasons for using these. Make your choice of font one of the key decisions to be taken with your designers. At the very least, make sure you know what fonts your designer is using and that you are licensed to use them in the future. And, on a related note, make sure you take collateral such as vector art, source images, and documented themes from the designers. In the future, you may need this to construct your own imagery.
Use of video is worth a blog post for itself. For us, the decision to re-work the site was built around the fact that we wanted to showcase a short video of user voices / testimonials. We wanted them to tell site visitors why CogniDox should be the tool of choice. Therefore, video is front and centre of our new design.
What about page loading speed? As Google says, "fast and optimized pages lead to higher visitor engagement, retention, and conversions". Now we learn that site performance is important not only for those reasons but also because Google uses page speed as an important ranking factor for SEO.
There are a few trends we didn't include. Some out of choice, some because you can't do everything. For me, the use of infographics and making everything look like Pinterest has already been done to death. On the other hand, with more time and resources we could have done with more use of scalable vector graphics (SVG) instead of raster images. We got in some aspects of website personalization through the use of social buttons (so essential that I take their inclusion for granted), but there is still scope for more.
But that is the exciting thing about design. There is always something left to do tomorrow.
This post was authored by: Paul Walsh