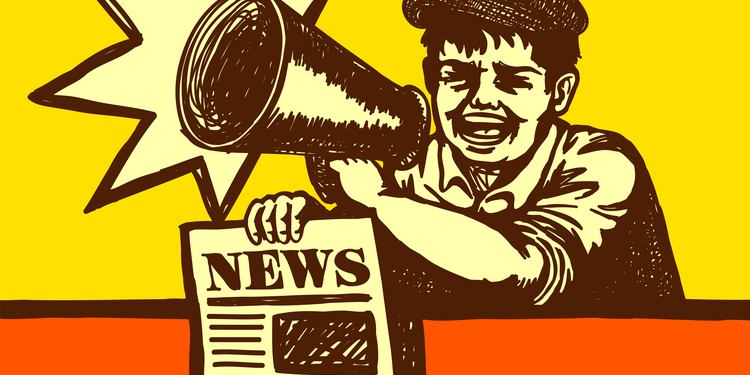 A short time ago we agreed to do a joint press release with another company, and I offered to do the logistics. I thought it would be a good chance to try out some of the free press release syndication services I'd been reading about, especially in this blog from the company behind the LEADSExplorer service.
It would be slightly different for me, because I would default to using my membership of the Cambridge Network and their facility to post news. So that was where I started. Once you have your member login, it's a matter of using their web-based form. Nothing difficult - a title for your PR, a summary, the body of the PR and any (optional) graphics that you wanted up to a maximum size of 70MB. It allowed me to set a date for the release - I wanted a release early in the following week. It all took at most 10 mins to enter my PR using cut/paste from a text file. Most of that time went on re-sizing my image file to fit.
After that baseline was established, I tried some of the free services. I had already registered for the ones I wanted.
I started with PRZoom. It has a fairly clean user interface but the process of getting from what I thought was a successful registration complete email to Submit a Press Release was more fraught than I'd imagined. Some of the user interface terminology was loose - "post", "submit" and "edit" used in less than obvious ways. It turned out I had to check a box acknowledging I'd read a note. Entering the actual PR wasn't too bad but the summary was limited to 250 characters so that required a bit of re-work. I couldn't upload images without a Premium account ($120-$399 apparently)and you need that also for RSS feeds. Impressions of this site overall not good - despite the San Francisco contact address, poor use of English.
Next up was PRLog. Again, a fairly clean interface but not hugely elegant. The user interaction seemed much simpler. It encouraged me to enter a business profile first, which was good apart from the brevity of the field. That allowed me to upload a Company logo. Then on to submit the PR itself. Again a limit of 250 characters on the summary but at least I could re-use what I'd done for PRZoom. It also allowed me to upload an image, with a maximum size limit of 100MB. It was possible to set a release date in the future (and it gave me a password that I could use to see it before then).
I then tried Online PR News. This has much more of a Web 2.0 feel. It offers a free submit and a $6 SEO service. I was tempted by the SEO offer but noticed that PayPal was the only payment method on offer . It was easy enough to complete and it allows image sizes up to 100MB. I had issues with it forgetting my news category whenever I navigated back but not that hard to re-select. You can also download free and useful collateral on writing PR from here. So far, best of the bunch.
Next, I tried PRMac. This was never going to work, because it is moderated to refuse non Apple/Mac news, but in the interests of research for you I went ahead. First problem was the title limit of 70 characters - too short. Also, couldn't set links or add images. It talked about a way to set release date but I could not find it - I think it's a human intervention thing when you embargo it on the PR itself. It offered me extended distribution for $18.75.
I next tried PR-USA.net. It took me a while to find where to login - scroll right down to the bottom left corner, but after that the Submit a Press Release was easy to find. I noticed in passing when the PR entry form was displayed that the site was built using Joomla!, and so what happened next came as something of a surprise. I should mention I'd been using Firefox 3 up to now. It wouldn't let me cut/paste into the summary and body fields unless I changed my user_prefs first. I switched to IE and it worked (well, after I allowed it to access my clipboard each time). I couldn't see any way to upload an image.
The blog referenced at the beginning of this article came down in favour of The Open Press. Currently, they have a security problem with their Forum software which is preventing on-line registration. I registered by email and entered my PR text. Nothing difficult here, but nothing stood out either. One problem was I couldn't find a way to embargo the PR until the required date.
I had used openPR.com once before and not been impressed by the results, but it was worth another go. The entry procedure was easy and intuitive, and I was able to upload an image. The choice of news categories was a bit limited. The preview feature was better here than on others.
Finally, I tried a paid-for service. In a previous company I had used PRWeb and liked it. It was donations-driven back in 2006, when it entered the market as a competitor for BusinessWire, but it has become more corporate since then. As I'd started with a paid-for service in the Cambridge Network, it seemed like a good idea to finish with one.Their cheapest option is called Standard Visibility, and it costs $80 per PR. It was easy to enter the PR and set a release date as I wanted. I couldn't do Anchor text at this price level - that would take SEO Visibility at $200. It told me at the end that I was position 107 in their rankings.
So that's stage 1 - using these sites to enter the PR.
Now, the whole point of using these PR services in the first place is to see what happens when the release date falls and the PR is released. I'm not hugely bothered where I end up on their individual web page listings, but I will be interested to see what happens on the search engines.
More on that when I have it.