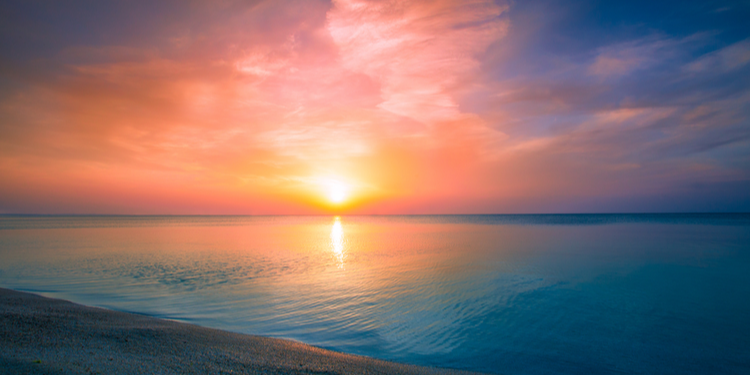 Back in 2003, researchers at the School for Information Management and Systems at UC Berkeley published a fascinating study entitled "How Much Information" that attempted to measure how much information was available in the world (then). It broke down the data by individual media such as TV, Newspapers, Internet, etc.
In TV for example, 21,000 TV stations around the world broadcast 123 million total hours on air every year. Even if 75% of content shown was repeat programming, that still leaves 31 million hours of original content. However, if every home in the world had access to 100 channels and every viewer watched 4 hours/day, then only around 3% of original content is being watched in total.
There is an update to their report that will inform us that each Information Worker in the USA now receives 1.6GB of information each day - emails, reports, blogs, texts, phone calls, etc.
It isn't difficult to see a parallel with the world of TV - that information may be out there but we are not taking it in. Unlike TV, information at work isn't something we are supposed to be able to ignore. It's all meant to be business-critical and we're expected to read and act on it. Some hope.
In fact, there is even going to be an Information Overload Awareness Day next month. In his blog, Jonathan Spira of Basex says there will be an event to mark the day. Cost to attend is $50, but delegates who promise not to multi-task (i.e. IM, e-mail, or text) during the event can get a 50% discount.
Basex have done interesting research to investigate in more detail where our day goes. According to them, the 'worst offender' is time lost to interruptions and recovery time from interruptions. These can be people interrupting in person or by phone, but we are as likely to allow ourselves to be interrupted by an incoming email, tweet or other enticing link. In fact, these non-time critical interruptions are more common. The problem with interruptions is that it takes ages to re-orient back to the original task. Once distracted, it can take 30 minutes to get back. No surprise, then, that interruptions (important or otherwise) total 2 hours and 14 minutes of lost productivity per day.
Another productivity drain is searching for information that you need to do your job. Basex say it takes 1 hour and 12 minutes per average day. Accenture did a survey of 1000 middle managers in 2007 and found that 2 hours per day was spent on search. The Accenture survey also added that 50% of the searches were useless, so that is another 35 minutes to 1 hour of lost productivity.
Meetings were the next big category of time spent in the average day. This takes 1 hour and 30 minutes per worker. Nobody really knows how productive is this time, but anecdotally nobody seems to have a good word to say about meetings. These days, most of them involve people who are busily being interrupted by emails anyway! It is typically the case that ad-hoc meetings with a loose agenda are the worst, so it follows that structured meetings with a clear agenda are the most productive. Roughly 45 minutes to 1 hour probably gets wasted on the wrong sort of meeting.
Another detailed analysis was done by IDC in their white paper on "The Hidden Costs of Information Work".
Most of the people employed by the companies who would use CogniDox are highly qualified, and an estimated cost is £250/day per employee (loaded rate).
The alarming conclusion from the Basex analysis is that one could be wasting 4 hours per day, or £125, on lost productivity for each knowledge worker.
The IDC study allows us to make an educated guess as to how much the right productivity tools, such as CogniDox, might help to improve productivity. A document management system ought to make a big difference to some tasks (e.g. manage document approval, search, file and organize documents) and at least a modest improvement to others (e.g. create documents would be faster using company templates, retrieving an image from an image library saves re-work).
Using a modest estimate, 24% of the cost per employee (£60 approx.) could be saved. In a company of 100 employees, that's £6000 per day.
It would take less than 2 days to re-coup the cost of a CogniDox license for 100 user subscriptions in an annual contract.
Companies are enduring huge pains to cut costs during this recession. It is amazing that any would be prepared to continue to allow wastage on this scale, when there is an alternative way to regain the lost hours of productive time.