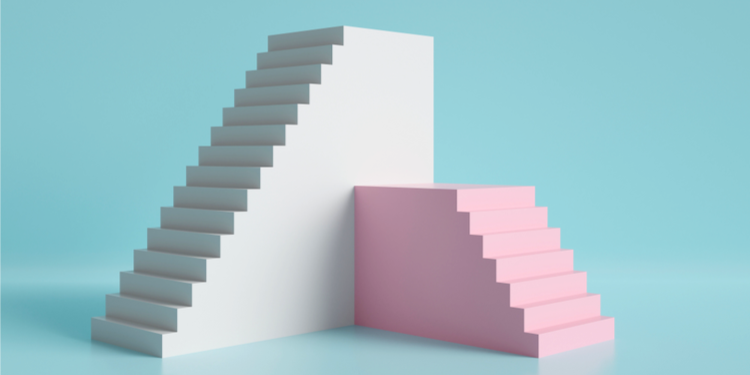 In CogniDox 8.4 released this week we added Drupal alongside Joomla! as web platforms that can be used with CogniDox to build a customer portal alongside a company's public website. This raised a question from a few in our audience - which of the two web content management systems would you recommend?
By coincidence, this week also saw the publication of the annual report by water&stone that measures open source CMS popularity. We admired the methodology used in the 2009 report and posted a blog entry on it at the time. It's not easy measuring open source market share and the report does a very good job of analysis. The conclusions in 2010 are not all that different - WordPress, Joomla! and Drupal continue to dominate the web content management space and there is a bit of a gulf between them and the rest. When the 4000 survey respondents were asked what CMS they are using now, the top three were Joomla! with 1297, WordPress with 1012 and Drupal with 575 votes.
I suppose a key message to take from this report is that all three pass the "Darwinian survival" test. If you opted for any of them today there's a very good chance that there will be an active community and frequent releases over the next three to five years. In fact, both Drupal 7 and Joomla 1.6 are impending and currently at the later release candidate stage.
A recent meet-up of the CamCreative group heard a great presentation by Adam Maltpress. He showed in a live demo how easy it can be for a sole trader or small company to create a WordPress website. I hope I'm not paraphrasing too much when I say however that all agreed that a more complex website might require use of Drupal or Joomla instead.
When a website needs extra modules and extensions, the short of it is there are a lot of them available for Joomla and Drupal.
So far, these are familiar conclusions: WordPress for ease of use and either Joomla or Drupal for features and system flexibility. While we're on a theme of familiar conclusions, the common view is that Joomla is easier for non-technical end-users who need to add content, whereas Drupal has richer and more detailed features to support complex site structures.
Most articles that tackle the question of Drupal vs Joomla end up saying something like "use whichever one is right for you". Which isn't all that helpful, really. But if you want to get specific, you need to narrow the parameters. I won't consider what's best for a membership website or one with extensive e-commerce; but only what would be best for knowledge based companies that need to publish complex technical information. Most companies in Hi-tech, Mediatech, Cleantech and Biotech would match this description.
Their typical 'must have' requirements are:
Documents (of all file types) are available from a secure downloads area with fine-grained end-user access control
There is strong authentication and end-user administration in place
Documents at the very least require registration and acceptance of an agreement before download; most require stronger publishing access rights
End-users can be white-listed, black-listed or gray-listed by the site administrator
There's a FAQ/Knowledgebase section that is maintained by technical experts in the company
End-users can communicate with the company - it may be via ticket management, a message forum or a "user voice" type voting system.
Our experience when building a website such as this in Joomla or Drupal is there isn't any major difference for the developers. Some may dislike Joomla's separation of components, modules and plugins, and find Drupal more consistent. But that's probably a matter of individual taste.
We were left with the impression that it came down to the fact that Joomla allows the upload of new extensions via the admin interface, which can be useful if the site is to be maintained by someone other than the web developer. On the other hand, Drupal has much better built-in security control - important if you look at the requirements list above.
But the shortcomings in Joomla are removed when you combine it with CogniDox, which provides document categorisation and user access rights to documents. With a document management system in the mix, you blur the Joomla / Drupal strength and weakness analysis.
So, towards a conclusion: If you are only going to choose one tool, it probably ought to be Drupal. But Drupal doesn't support document management to the extent required, so the option to use one tool is not going to work. And Drupal has a steeper learning curve and is more difficult for normal users to maintain going forward.
It's a very close call, but we tilt slightly for Joomla, as long as you use it with CogniDox. Template choices will be better. Extensions will be easier to integrate. Ongoing site maintenance by the non-developer will be easier.
For a different conclusion, there's a good blog entry here (you can guess by the URL which one he favours :-) )
And if you really can't decide, there's always Droomla!