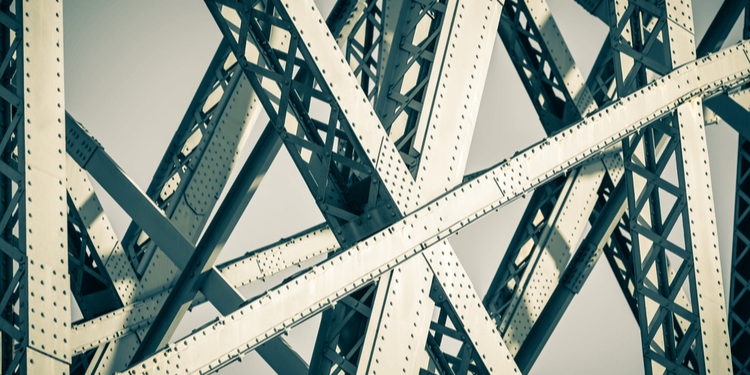 WordPress® has been around now for 8 years and in that time nearly 20 million blogs have been created using the free wordpress.com blog service (and a lot more are using the self-hosted version). On an average day there are around 400,000 new blog posts (roughly one per active blogger); and over 30 million unique visitors will visit those blogs every month.
Whether or not WordPress is a "full" content management system (CMS) is one of those topics that keeps the Internet humming, but it's certainly true to say that it started as a blogging system. The received wisdom is that WordPress is closing the gap on other open-source CMS solutions, namely Joomla and Drupal, but it's not there yet. If a website needs extensions such as membership or user administration, the Joomla Extensions Directory or the Drupal modules page is more likely to have what you need.
What's also true is that for many users WordPress.com is their first experience of using a blog editing tool for either business or personal use. Most novice bloggers quickly learn the skills to create a post, embed some links and/or an image, and select categories and tags that best describe their content. As a result, there are more than a few company blogs created in WordPress even though the main company website is not using WordPress as a CMS.
We wanted to link two of those 'big three', namely WordPress and Joomla, in a way that would make it easier to maintain a web presence that uses both of them.
The result is WordBridge. It allows you to use wordpress.com to write and manage your blogs, then publish them automatically to a Joomla website using this easy-to-configure component. You get all the best features of WordPress for blogging, and all the best features of Joomla for web content management.
For example, if I want to see all the blogs I've written in the category "open source" then I can sort by category from within a Joomla-based site and have the results returned from WordPress. I can also do a full search on the blog content in WordPress.
WordBridge is a Joomla component which means that you need to install it using the Extension manager and from there it's very easy to configure.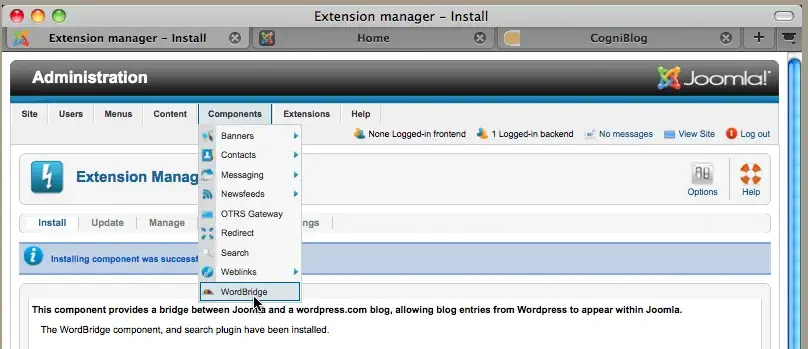 You simply tell it which wordpress.com site you want to use. For example, this blog is sourced from cognidox.wordpress.com (only need to specify "cognidox"). If you like, you can aggregate several blogs into one by adding multiple wordpress.com URLs.
When you then view the Joomla-based website, you'll get something like the following: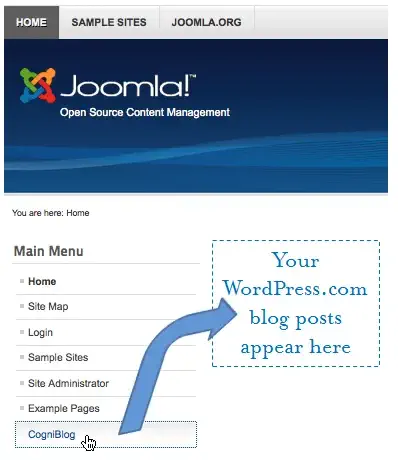 Apart from the user-friendly WordPress dashboard, there are several other good reasons for using wordpress.com to publish your blog. The in-built spam protection (Akismet) saves your blog from being over-run by inane comments with dubious links. There's something very satisfying about clicking that "delete permanently" button on them. WordPress provides powerful tools for search engine indexing and you can customize page URLs and choose metadata that's good for SEO. It's good not to have to install and maintain a Joomla-specific blog tool. It's hard for those tools to compete with the impetus behind WordPress as a blogging platform.
WordBridge is published on the Joomla Extensions site here and of course on our CogniDox website from the Open Source page. There's a short video tutorial showing the Joomla administrator how to install and configure it.
As you have probably guessed from the link, it's available under an open source license (AGPLv2) so it is free to download and use.