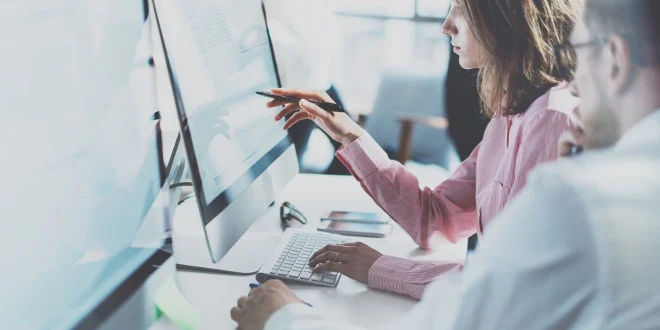 This latest addition to our theme "projects that can change the way your company works" looks at the topic of blogging in small to medium companies with a B2B business model.
There is an ocean of words out there advising us that inbound marketing is the future and that the traditional sales funnel concept is obsolete. Now, it's all about customer success management (CSM) and how you use your content strategy to guide the customer experience. Evidence seems to support this: a Hubspot study in 2013 showed that if you publish blogs daily (as opposed to once per month), the effect is 70% more organic search traffic and 12% more referral traffic to the website. Since the primary goal in an inbound marketing strategy is to attract visitors to your site, this sounds very appealing.
Regular blogging is key to search engine optimisation too. Anyone who has read even an introduction to SEO knows how important it is to keep web site 'freshness' and encourage good-quality back links from other websites. Again, one of the best ways to do that is to write new blog posts on a regular basis.
Sadly, just creating a blog page and then ignoring it has no positive effect on web traffic whatsoever.
Book a free demo of the Cognidox Document Management System
This becomes a challenge to companies that are just not used to this style of marketing. I have in mind tech companies who are removed at least one level from the end-consumer product, and who traditionally got by on datasheets and maybe the occasional brochure. One basic problem is what to write about? There is good advice out there that may help, and a summary is not only to think of a blog as an opinion-piece, but also to consider other content types such as how-to posts, interviews, trade show reviews, top-ten lists, and so on.
Choosing the blogging platform appears to be the easy part. WordPress is the most popular and is in use at more than 60 million websites with over 44 million blog posts published each month. According to BuiltWith, WP has over 92% market share of high-traffic blog sites. Rivals to WP such as Blogger and Tumblr pale by comparison where usage is concerned.
But there are tactical problems when using a blogging platform in a typical business. Compared to the simple case of the single-author blog, the following issues are common:
Multi-author blogging is the norm
Communication between contributors is key
Publishing approval authority is unclear
Editorial calendars are hard to manage
Limited access to WP admin accounts
The reality for many companies is that too few people (usually in Marketing) have more than their preferred share of responsibility for producing content and ensuring it follows the correct company message. They need help from colleagues to produce the flow of content and they need timely approvals from senior management so they can publish with confidence.
It would be a fantastic scenario for any blog editor to have a backlog of articles that are at various stages of review, and a simple approval workflow to mark articles as ready-to-go.
To facilitate this, we added features in CogniDox to help the internal management of blog posts and their publication to the WordPress platform.
CogniDox allows a blog post to be created in-house using tools such as Microsoft Word or the built-in online rich text editor, which you can then send to colleagues for review. When it is reviewed and ready, this is followed by approval. Once approved, a CogniDox plug-in allows the post to be published directly on a WordPress.com or WordPress.org site. The plug-in shows you how the post will appear on the WP site, and allows you to add categories and tags.
It could also be integrated into a Joomla-based website to appear alongside other web pages and tools, by using an open-source tool we've built called WordBridge.
Once published, you get the other benefits of WordPress - a vast array of themes and plugins that will enable you to extend your blogging functionality into areas such as adding social media buttons, photo galleries, mailing list forms, e-commerce or membership management.
If you would like more information about this and other CogniDox features, contact us for a demo.